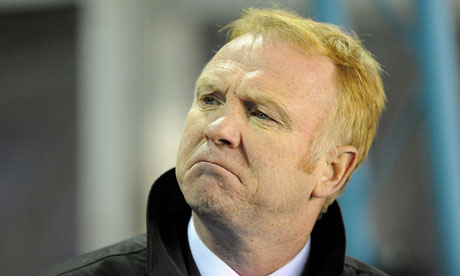 FA Premiership, 24th March: Arsenal 3-0 Aston Villa
Post-matchday greetings, jubilant masses.
I'd stated before the game kicked-off, that I'd like a comfortable, routine victory that didn't induce heart palpitations and unrelenting terror the moment a ball sailed toward our penalty area. I got what I asked for.
As soon as Kieran Gibbs danced his way through the Villa defence early in the game, and slotted the ball underneath a hapless Given, the result wasn't in any doubt. From that moment forth, it was a relative stroll in the park with Theo and Arteta adding excellent finishes to put a bit of gloss on the scoreline and add the positives to our goal difference.
Having listened to the monotony earlier in the day at Stamford Bridge where Spurs and Chelsea bored everyone to tears in a 0-0, 3 points was essential to maintain momentum, and increase the gap (yes, Spurs fans, a gap…) between 3rd and 4th place.
I was not able to watch the game because of bloody work. Quick piece of advice: If you love football and religiously follow the fortunes of a team, don't become a Chef. My life is a constant source of frustration when I'm working Saturday's and late nights. I don't get to see my beloved Arsenal anywhere near as much as I'd like. However, I take this blogging seriously and I don't write any reviews without having seen as much footage as possible.
I thought the boys performed well, without ever having to engage the higher gears. It's difficult to pick out a stand-out performer. Ordinarily, I'd be hunting synonyms for the word 'excellent' to describe Robin van Persie, but our phenomenal Dutchman had a quiet game – he was denied on the line after some exceptionally quick feet to beat the keeper.
It was generally a all-round team performance, and another one to add to our current succession of notable displays. We now sit 3 points ahead of Spurs and 8 ahead of Chelsea. Whilst I don't advocate any form of celebration until proceedings are at an official close, the ball is firmly in our court and a Champions League place is ours to lose.
A good day was had.
Laurent Koscielny missed the game with injury after being withdrawn late in the day. Arsene had this to say regarding his decision:
"Koscielny had tendinitis in his knee when he woke up this morning, I don't know what position he slept in but he could not walk properly.

"He tried in the warm-up but could not play.

"We decided in the morning when he woke up. He came to see me and said he was not sure that he could play with that pain.

"So we called somebody up and pushed him in the warm-up. Straight away after the first run he said he could not even move. How bad it is we have to assess.
The Frenchman has comfortably been one of our better players this season, and has cemented his reputation as an exceptional centre-back with a plethora of outstanding displays. I hope it's nothing too serious, as he'd be a big loss for the run in.
I'll finish today with a mention for the fans – fans not just of Arsenal, but from every club around the grounds leading up to kick-off time. I was genuinely moved by the tributes to Fabrice Muamba, and seeing so many people of varying allegiance come together in unison to wish a young man a speedy recovery was something quite beautiful. If you were there, at any of the grounds, and you're reading; I doff my cap in your direction and offer my upmost admiration. Let's all hope Bolton's No6 continues on his road to recovery.
And that's me done for today. Thanks for reading, you beautiful bastards. Take a moment to comment and follow me on Twitter – @_ArmchairGooner.