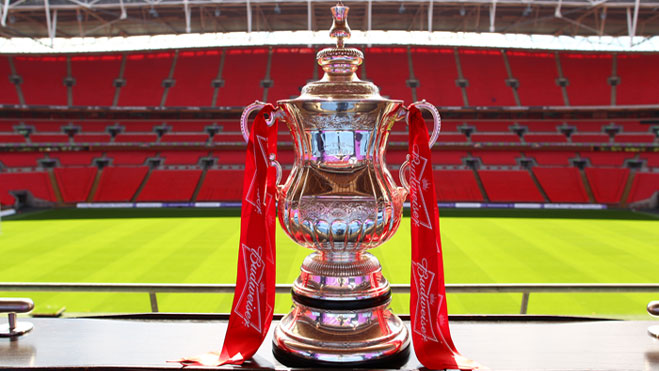 Morning, folks.
Today is FA Cup Final day.
I'm a soppy old romantic when it comes to England's most prestigious cup competition. Yes – I know Arsenal aren't involved today like they have been for the past 2 seasons, and whilst that does drop my interest considerably, it's difficult not to find myself looking forward to the spectacle of it all; the teams arriving at Wembley, the all-day TV coverage, the fans outside the ground and the match itself.
The FA Cup Final has lost some of its prestige in recent years. Like all competitions that aren't the Champions League, it has somehow dropped down in the estimation of modern fans. These days, we like to prioritise what we want to win to such an extent it takes away the joy of winning something. I've begun to hate that in recent years; the sense of what fans should and should not celebrate.
I love watching Arsenal win cups and appear in finals. I'd love to see us in the final of the Europa League or the Capital One Cup. Granted, the those two competitions aren't as big as others on offer. Of that there is no debate, folks. What I find irritating is this elitist, snobby mentality that those two, and to a lesser extent The FA Cup, aren't worth winning or celebrating.
There are some out there who would consider a Capital One Cup and Europa League double as a poor season for Arsenal. Not me. I'd love a run in Europe or a cup win. I wouldn't favour either of the aforementioned above league success or winning the Champions League, but that shouldn't mean they can't be enjoyed.
I'll be watching the game with envious eyes today. The previous two FA Cup finals were glorious moments, I remember celebrating both vividly. Today just isn't the same; no swirling nervous sensation in my stomach, no aching sense of hope, no yearning for the moment when the trophy is held aloft to rapturous fans. Just envious eyes. It isn't "only the FA Cup".
Elsewhere, in news that really isn't news, Arsenal are said to be leering suggestively at Alvaro Morata of Juventus. With the coffers full to breaking point with delicious surplus funds, it would appear we're being linked to just about every seemingly-available footballer in the documented universe. I've read this story and it is exactly that; simply someone writing that Arsenal are interested without anything remotely resembling fact to back it up.
It's more than likely to be hokum. With that in mind I shall cast the story aside and finish up today's little entry. I shall keep things short as I'm about to head into work for the day. The comments await you all below. Use 'em, folks. Pour your little hearts out. I'll reply when I can. I shall return with more stuff tomorrow. Until that time, and as always; thanks for reading, you beautiful bastards.