Morning, folks.
I can't sleep. The universe has conspired to allow me the rarity of a full weekend off from work to enjoy myself. Ideally, I'd still be in bed enveloped by glorious slumber. Sod's Law dictates that I am not. I've been awake since 6.30am and am utterly unable to get back to sleep.
Drat.
Oh well, I might as well use these early morning hours to do something worthwhile and productive (if you can call blogging such things). The kettle has just boiled so it's time for the sweet sanctuary of tea…
*slurps egregiously*
*exaggerates that "Ahhhhhh" noise only a wonderful cup of tea evokes*
Right, let's scour the internet for stuff.
*looks at porn*
*returns 10 minutes later, panting heavily*
Tomorrow we face Chelsea. Even at this stage of the weekend's football extravaganza, my stomach is in knots, swirling like a maelstrom of dread. There are few things in life as thoroughly irksome as Mourinho and Chelsea and after last season's hideous capitulation at Stamford Bridge, I doubt I'm the only Gooner feeling this way.
That day still resonates. Like an awkward sexual endeavour or grotesque failing with the fairer sex, I'm unable to shake it from my mind. I'd love to forget it, lord knows I'd gladly lobotomise myself to remove the memories if I didn't think it would spoil other aspects of my personal life. However, for all it's excruciating pain, it also offers me a degree of hope.
"Why's that, James?" is the question you collectively howl. Well, delicious readers, it's becuase there must be professional pride amongst our players. To lose that comprehensively on a day of celebration for our manager and against a team managed by arguably the worst human being since Hitler would have hurt the players. Some might wander about seemingly without a care, but I can't believe there won't be a reaction tomorrow, some urge to right previous wrongs.
That is where my hope comes from. Chelsea, as feculent and loathsome as they are, have started formidably and won't fear us, especially on their own turf. They've the attacking players to hurt anyone and a defensive that is extremely efficient. However, they aren't unbeatable. Whilst they've mostly impressed, the occasional chink in the armour is there – check out the 3 they shipped at Everton, for example. Should Mourinho use Fabregas alongside Matic in the two central midfield roles, there is an area we can exploit as the furry little Spaniard isn't exactly the greatest when it comes to defensive duties.
If we air of the side of caution for the first 20-30 minutes and try not to concede 4 goals and get a player sent off, if our full backs refrain from galloping suicidally as high up the pitch as possible at every given opportunity, we can gradually begin to impose our game. It won't be an open game as Mourinho will be wary of the pace in attack we have – something we drastically lacked during the 6-0.
Even whilst writing this, with its glimmers of hope, the pessimism kicks in quickly after. I hate to be downbeat about Arsenal's chances, I truly do. Yet experience of recent big fixtures away from the Emirates means it's nigh impossible. We are a better team this season and carry far greater threat. If this team wants to be taken seriously we can't afford to not turn up in the big fixtures.
That's all for today, folks. Bit waffly, isn't it… Don't really know what points I'm trying to make, if any. As an apology, I shall ensure we all stay on speaking terms by giving you this handy reminder that you can always listen to the latest Goonerspehere Podcast.
Here it is, folks. This week Daniel, Jok and I are joined by Goonersphere writer, Sam Stubbs-Benbow and we discuss everything from Danny Welbeck to Little Jok's incredible rage issues.

I'll finish today with a quick nod to the good folks at Campo Retro who are still offering a whopping 20% off their stock to readers of this blog. If you're unfamiliar with their products, they produce a range of replica and retro football shirts. I've got one myself and I can highly recommend them.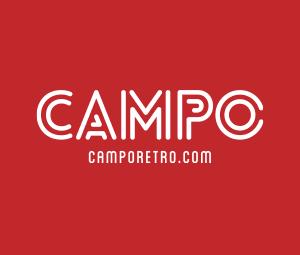 All you have to do the cast your eyes over what's on offer is click this handy link, find a shirt you like and add the code 'AG20' at the checkout to receive your discount. Happy hunting!
That's all for today, folks. I shall try to preview the game fully tomorrow and bring you some team news. Until then, and as always; thanks for reading, you beautiful bastards.