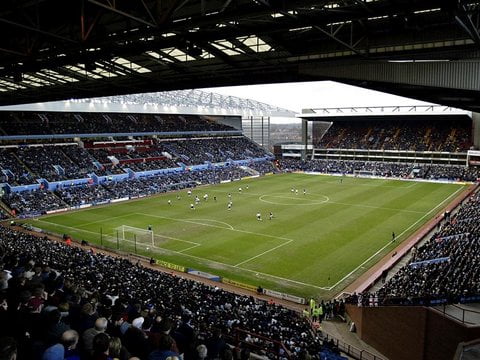 Morning folks.
I've always had a bit of a soft spot for Villa Park. I've seen the Arsenal live on a fair few occasions. Arsenal fans regularly enjoy discussions about their favourite goal, and the moment that always stands out for me when quizzed is having witnessed Robert Pires score this goal live. I won't lie to you; I was near orgasm when that hit the back of the net – my brother would gladly describe to you the look on my face, and the elated noise I omitted.
These days Villa are, well… pretty bloody useless. Currently languishing in the bottom three, they've reached nothing but mediocrity this season, and that's been on one of their good days. This worries me no end. Arsenal always seem to raise their game and perform – Old Trafford aside – when the chips are stacked against us, and we're expected to lose. In games like today, I fear the emergence of the dreaded complacency monkey.
The team news is essentially the same as it was on Wednesday. Walcott, Diaby and Rosicky all remain sidelined, and Gervinho and Gibbs are back in contention. I get the feeling Arsene might be tempted to rest Cazorla or Giroud for this one, but given his recent words about his side "finding their rhythm early" against Villa, I'm going to predict a team very similar to the one that faced Montpellier – I think he'll use this game to bring Gibbs back in to the side.
We could start like this:
I'm expecting us to beat Villa. They've a few potentially dangerous forwards, but if we play like a unit, defend well, and attack them from the off, we'll beat them. Anything less than three points today would be disappointing.
That's all from me today, folks. What are your views on the team? Would you opt to rest some of our more fatigued players, or is building on our recent wins more important? Let me know in the comments section.
Thanks for reading today, you beautiful bastards. I shall return tomorrow with a review of the game.
If you fancy a bet on the game, you can head on over to Bet Victor who have all the latest match day odds and deals for new members. You can register here.