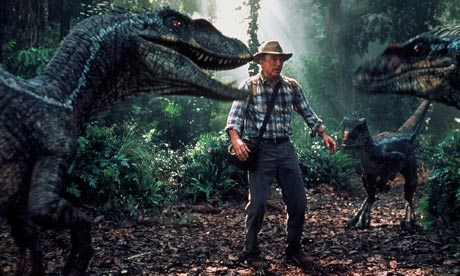 Morning, folks.
As we wind down from disappointment and look forward to an FA Cup tie with Liverpool on Sunday, the news in between invariably drops off. Sometimes, I kinda like this; having nothing of any particular note usually brings out my creative side and gives me the freedom to write pretty much anything I please.
I'm fully aware that upsets some folks, but, hey – there are plenty of Arsenal blogs out there that are serious and provided statistics and such things. This is one of the sillier publications I'm afraid. On that note, I'm going to discuss the latest 'big name' rumour doing the rounds – these stories don't stop, regardless of the time of year – Mario Balotelli's representatives are alleged to have met with Arsene Wenger to thrash out a deal.
Okay, sounds total poppycock, right? Right. It's probably utter tripe and should be paid no attention. However, I feel that I should give an opinion on this, purely because I'm not sure it's a particularly good idea. Mario is undoubtedly talented, but he is a special kind of crazy. Bonkers. Mental. Loopy. Fruitcake.
By now, you might be pondering why today's title mentions Velociraptors. There isn't much to link those fearsome Jurassic beasts and their carnivorous  antics with Arsenal Football Club. The reason it's in there is because I think signing Balotelli would be akin to starting a Velociraptor up front. Can you imagine the unpredictability of it?  One of those bloody monsters tearing around the turf at lightning speed attacking opponents and upsetting Gunnersaurus – that's the impact I could see Super Mario having on the team. Completely disruptive.
Admittedly, I'd be in favour of staring a Velociraptor in the lone striking role against Chelsea. I can only imagine the hilarity of watching John Terry try to mark one.
Elsewhere today, I came across some discussion about our current incumbents of the holding midfield role. Perhpas a little unfairly, some have started to brand Arteta as "too old" after a few performances not up to his usual high standard. After a few wobbles early on, I thought he was one of our better players against United. Now that both he and Flamini and getting on in years, lots of names get mentioned in passing as potential replacements.
I've seen lots of talk, but very little as well backed up as this piece written for Goonersphere by Willem Gonggrijp about Ajax's Daley Blind. Here's a snippet:

"Being as selfless as his position demands, Daley Blind always makes himself available for a pass when Ajax are in possession, orchestrating Ajax' play in their defensive and middle third as they go along. Playing as a third centre back one moment to improve Ajax' options when building from the back, Blind's great engine allows him to move up the pitch as attacks go on, redistributing the ball all over the pitch as the team patiently tries to find an opening, allowing the full backs to push up at the same time, because they know Blind won't let them down in transitions"
It's an excellent read and I suggest you give it a few minutes of your time.
Lastly today, I want to point you toward the latest Goonerpshere Podcast. Joining Daniel and I for this week's show are FK (@FKhanage) and  Willem (@BergkampFlick).
Up for discussion is the abysmal Liverpool game, the chance to bounce back against United, big game jitters, Sagna's contract and a Valentine's treat; a sexy face-off between the sultry tones of FK and Willem. Plus usual features "Listeners Questions", "Goonersphere Shoutout" and "Goonersphere Prick of the Week".
(Note: This podcast is explicit in nature and is probably not suitable for children, unless you are a really bad parent or a really cool one depending how you look at it)
Enjoy!
Click here to listen in a new window
Click here to listen in iTunes
Watch/listen on YouTube and subscribe to our channel
Save MP3 by right clicking and choose "Save As"
Click here if you are listening via 3G/4G
That's all for today, folks. I shall humbly point you toward the comments where you can discuss the news until your heart's content. Tomorrow I shall return at the usual time with a bit more stuff.
As always thanks for reading (and listening), you beautiful bastards.