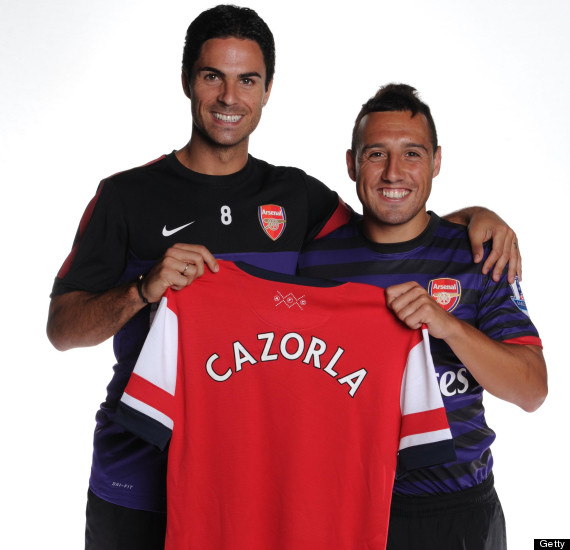 Hello darlings,
Long time no speak. I'd offer up some excuses and reasons for my recent blogging hiatus, but they'd seem slightly churlish, and quite frankly, reasonably irrelevant. This is a blog intended to offer up insight into the world of Arsenal, after all – not the world of James 'Raul' Stokes…
When I last posted, I spoke of the diabolical saga rumbling on regarding our once-esteemed captain. Since that post, bugger all has developed with the whole sorry situation. Whilst some secretly hold hope for a dramatic -u-turn and instantaneous forgiveness for the Dutch prat, I'm still firmly of the opinion we'd be better off if he packed his bags and went somewhere else. Ideally, that destination wouldn't be a club on English soil, but I've a horrible feeling it could very well be the red half of Manchester. That'll certainly destroy whatever goodwill remains for him amongst the Arsenal faithful.
But that's the morbid stuff. In my absence, there has been much that is uplifting and much that has buoyed optimism and hope. Santi Cazorla, for example, is a cracking signing – a cracking this-guys-a-fucking-diminutive-genius-bastard kind of signing. With a fully fit squad, and based on today's comprehensive thumping of FC Koln in Germany used as my basis; I'm starting to really believe that'll we'll be okay for the new season. Dare I even say we could snaffle up some of that much-coveted silverware if the fortunes smile upon us? I do dare indeed.
One of the perks about a break from something as rabid as the Goonersphere (I mean 'rabid' in as complimentary a way as possible) is the revived sense of perspective it allows. I belive the Arsenal squad now looks as strong as it has for quite sometime, and if the new guys hit the ground running, and those we expected a bit more from produce (Gervinho) I see no reason why we can't succeed – with or without Robin van Persie.
We are a mere week away from the good stuff returning. In the best Bane impression I can muster, and I've been doing them for weeks and weeks: "Let the games begin!".
Thanks for reading today, you delicious rascals. I shall return tomorrow and continue to return as frequently as I can. To those of you that missed me; I apologise and it's nice to know some of you did.