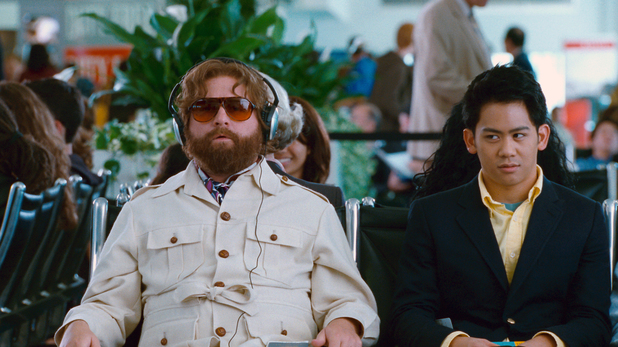 Morning, folks.
Something I have carried with me from a young age is a piece of advice my Mum gave me. During a conversation that took place some time in my formative years, she informed me:
It doesn't matter what you do in life, someone will hate you for it. You'll know you're on the right track when people start to get upset. 
Yesterday, in the wake of a farrago of petulant squabbles and puerile exchanges – in which I was, shamefully, as guilty as anyone – I took a moment to step back a remember that remark.
Now, before we get into what makes that pertinent today, I thought I'd take a moment to make something abundantly clear. I do no in any way, shape or form consider anything I do, wether it be blogging or podcasting, to be above criticism. Far from it. If you're prepared to share your attempts at being creative or your opinions with the world, then accepting that criticism will accompany such things is only right. There are things I do and say, opinions I have, that will be received with shaking heads and perplexed faces.
And I'm okay with that. What I have an immeasurable problem with is when an opinion on something turns to abuse and hatred. The Goonersphere Podcast I host with Daniel Cowan  is enormous fun. When we bang our heads together flushing out ideas and discussion points, the hours fly by and I have an exceedingly enjoyable time. What we put out there represents that. Those who don't like what we do are entitled to their opinions and if they choose to go elsewhere to find a show more in line with their taste I understand fully.
Writing that I was hit with an epiphany. I'm an incredible hypocrite. Yep – I'm pretty much as full of sh*t as they come. Can I hand on heart say I've not thrown out insults and curses towards others during my time writing and podcasting? No, I cannot. How many of you reading this can say the same? I recall listening to a podcast involving the BSM – an organisation I greatly respect, I should add – in which they were sharing some of the insults they received. None of it was particularly pleasant stuff. However, within the same show they began offering the exact same sort of abuse to the members of Arsenal's board.  Granted, the reasons behind these might be wildly different and some would say justified in certain cases, but taken as they are it's tough to dispute they're the same.
In short; we're all as bad as one another. I can feel insulted about someone referring to our podcast as "Total boll*cks" and claim this to be unjust and appalling behaviour as much as I like. The truth is I can easily point to examples of me offering others exactly the same sort of remark.  I've called Adrian Durham a c**t on more than one occasion. I don't know the man personally, I simply don't agree with his opinions. For me to claim certain Twitter users shouldn't take offence to any of my content, that they should walk past and not offer their thoughts, is wrong if I'm unable to do the same myself.
Honesty is something I believe in, and that's what I'm trying to be here – honest with all of you. I don't much care for the maelstrom of vitriol that surrounds social media, but it is something I cannot dispute I am a part of. Yesterday I engaged in a stupid exchange with a user I've never interacted with before. All this simply because I was upset at how some of his associates had branded my work.
So, from this day forth I shall take heed to my Mum's words and fully accept what comes my way with open arms. Maybe some of it I deserve, maybe some of it I don't. I shall continue to speak my mind and retain my sense of humour. Those of you that wish to disagree are welcome to do so in any way you see fit.
All through the exchanges of opinion and the veneers constructed to show the most idealistic or intolerant version of self, few take the time truly admit fault or guilt. There's no shame or weakness in admitting your faux pas or mistakes, and I'm glad I took the time to apologise to the aforementioned user for my part in the whole sorry story. Will I change the way I approach content from hereon-in? No, because doing so wouldn't be in keeping with myself. What I will accept is that abuse begets abuse, and if you're prepared to dish it out you should make preparations for receiving it back.
What I won't do from this day forth is allow myself to become embroiled in anymore online arguments. Those, my friends, and utterly pointless and no good will come from them. I'll gladly enjoy constructive debate with anyone wishing to interact with me. That is something I look forward to.
That's all for today, folks. I hope the above makes some form of sense. I often write late at night when I'm a little tired. I guess there's a fair bit to discuss with this post, so feel free to hit me up in the comments section. Tomorrow I shall return to talking about football with a preview of the Fulham game.
As always; thanks for reading, you beautiful bastards.