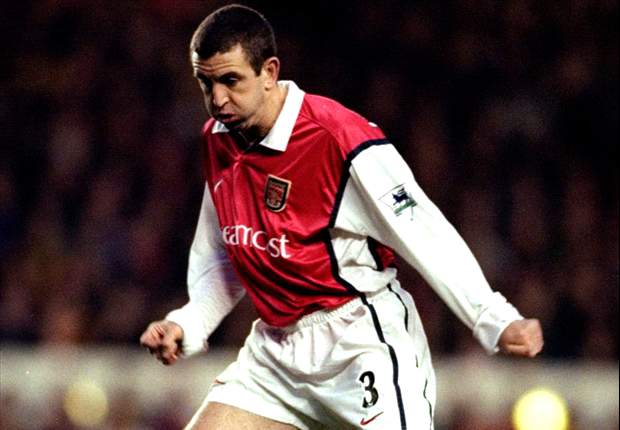 Evening, folks.
This is the first time I've been able to plonk myself in front of the computer for the best part of the previous 48 hours. Often the elements conspire in unpleasant, work-related ways to prevent digits connecting with keys. Thankfully, on this particular occasion, the reasons stand proudly the polar opposite.
On Tuesday evening, myself and a few friends from The Goonersphere Podcast were invited to a Grosvenor Casino in Piccadilly Circus to watch the final game of Arsenal's Champions League group, gorge ourselves senseless on the array of complimentary treats offered and, best of all, engage in a chin-wag with bonafide Arsenal legend, Nigel Winterburn.
I can report that the event was overwhelmingly a success. The venue was extremely nice, and the atmosphere created was wonderful – no strictly adhered to itinerary, but a formal, friendly atmosphere in which we were able to 'hang-out' with a player many of us idolised throughout our formative years. Think – a trip down the pub with your friends, only this time the food and drink is free and an ex-player happens to be there. Nigel Winterburn was only too happy to field our questions and admirably engaged in the banterous exchanges between myself and my friends.
Those of you who are familiar with Dan Betts (@JokmanAFC) will know he's easily star-struck. Having already witnessed him cower in a toilet at the thought of meeting Ray Parlour, Tuesday saw Jok, buoyed by the many 'Dirty Jamaicans' imbibed, head in the opposite direction and channel the energies of a giddy teenage girl stuck in a lift with One Direction.
An enthusiastic, beaming Jok threatened to stalk Arsenal's former left-back and proudly declared his willingness to "write Nigel's autobiography in his own blood". You'd forgive someone for being slightly perturbed by such behaviour. Nigel was not. He took the Jokisms with the pinch of salt and levity with which they were delivered and happily ran with the joke. He was a fabulous player for Arsenal and someone I've always admired. I can now add he's a kind, knowledgeable and amiable man in the flesh.
The trip from Gloucester to London is an arduous one, but always worthwhile to meet up with some really good people. Thanks go to Will O'Hara and everyone at Grosvenor Casinos for the invite and to Daniel Cowan, Jok, Mean Lean, Michael Greene and Sim for being such entertaining company.
I guess I should say a few words about the game we watched that evening with Nigel – that sounds like such a gushy thing to say, "that evening with Nigel"…
Having initially assumed it would be a defeat (pessimism mode) I was very happy with the 4-1 victory. Arsenal were some distance from full strength, but looked comfortable and completely in control. Even when Sneijder thumped in that free-kick to bring Galatasaray within 2 goals, I didn't fear another hideous capitulation. The so-called 'B Team' looked up for it and maybe a few of them have lifted their stock in Arsene's eyes and will be knocking that little bit louder on the door of a first team place.
Of course, I can't go without mentioning Ramsey's goal. Wow. I mean, WOW. I'm ashamed to admit that I actually missed it occur live as I was enjoying the London air on the casino balcony and it's a huge regret I didn't witness the expressions of awe on the faces of my friends as it flew in.
Of course, I have watched it back several thousand times since. What astonishes me most of all is the power he gets behind it from what looks like a fairly reserved swing of the leg. I am quite confident in saying it'll be goal of the season and if someone does better it, we'll have seen something very special indeed.
Right, that's me done for today folks. I'll be back soon with more fluff 'n' stuff. The comments await below should you feel the need to throw a few more superlatives at Ramsey's thunderbolt.
As always; thanks for reading, you beautiful bastards.