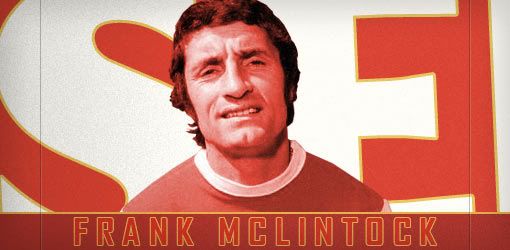 Signs of Scottish independence are popping up everywhere, what with the referendum and everything. Last thing I heard, there is now a Scottish lottery. They want their freeeedom. Simple as that.
This independence business made me think of Scottish footballers – a phenomenon rumoured to actually exist in real life. Even in the history books of Arsenal. The two of them go way back. Let me walk you there. All the 500 miles back there.
It was not more than a few months ago Wenger pursued a promising, Scottish 17-year-old. In any other world than football, this would have been deemed illegal or in any case highly immoral. Ryan "baby Messi" Gauld was the Scottish promise on everyone's lips last Christmas. And Arsenal wanted their hands on him. Okay, enough with the innuendo. It didn't work out in the end. So who are some of the Scottish players that are actually recognised for their services?
Our club have a long history of successful Scottish footballers. They're all old as sh*t by now, but that doesn't really matter. Here are a few of them. Let me know who else you remember.
Francis "Frank" McLintock
This football Hall-of-Famer made 403 appearances, lest you forget. He played for Arsenal between 1964-1973. What's your favourite memory of Frank? I can't say that I have many, but I hear he got really super-disheartened when he lost two League Cup finals in 1968 and 1969. He was apparently on the verge of quitting on us when then Arsenal manager, Bertie Mee, convinced him to stay and have another go. Frank went on to win three trophies in two years.
Here he is calling then Leeds manager David O'Leary a "serial-rapist".
[youtube http://www.youtube.com/watch?v=aN7Zz6cCC8A]
Charlie Nicholas
A legend on home-soil, Nicholas didn't travel too well from Celtic and some claim he didn't achieve his top level in Gunners. No wonder. He was touted as some new messiah, called the best thing since George Best and nicknamed "Champagne Charlie" by the tabloids. At one point, he was the highest paid British footballer of his time. Nicholas scored 54 goals in 184 appearances and played for Arsenal between 1983-87. Today, he is most famous for some truly awkward pundit banter.
Willie Young
Also known as the Dream Crusher. In the FA Cup final of 1980, Young denied West Ham's wunderkind Paul Allen a chance to be come the youngest ever goal-scorer in the final. He did it by tripping Allen in what must be the professional fouler's foul. The foul denied the young striker of what could have been an absolutely gorgeous goal, which makes it all the sweeter. The foul actually brought about a rule change to the game. I can't seem to shake the feeling that part of the reason so many fingers were pointed at Young was the fact that he was Scottish. There I played that card.
Who are your favourite Scottish players who have at some point in their careers played for Arsenal?