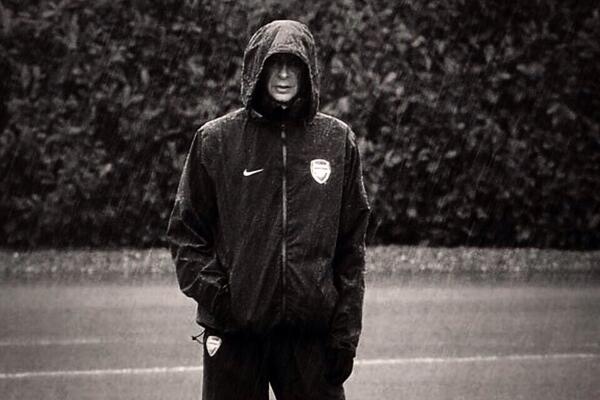 Morning, folks.
Since the weekend's thoroughly deflating defeat to Chelsea, I've not really felt like posting anything. This isn't due to a sense of bitterness or overwhelming despair for the fortunes of my favourite team – not at all. Often blogging becomes tricky when my attentions are focused elsewhere.
That defeat wasn't unexpected by any means, but did hurt nevertheless. Our performance did have positives, but when all is said and done, we simply lost to a team that are better than us and I find that painful to admit. Chelsea are anathema to me, a football club so egregious that it defies belief, however, when logic comes into play, it's hard to dispute we are not as well-equipped as them to challenge on all fronts.
Mourinho saw areas of his team in desperate need of improvement and he bought in Fabregas and Diego Costa to address it. We've done some exceptional business in the market ourselves, but perhaps have failed to fully complete the squad and the injuries that seem to mount interminably at Arsenal are exposing that oversight.
I say "oversight" loosely. Many feel the need to wave the dirty stick of blame at Arsene Wenger after every defeat or setback, and, to an extent, they have a point. In defence especially we are one severe ailment away from having to field a makeshift back four. The world could see we were a couple of players short in that department and nothing was done. Of course, the world of commentators do not manage Arsenal nor do they see the players we do have on a weekly basis. Perhaps Arsene sees Bellerin and Hayden as having the potential to step up to the plate when needs must. We cannot know, merely speculate.
Some say we won't purchase in January. Most of the information provided by the betting app I use on my phone seems to point towards this. I personally think we will do something when the window opens. Especially as the injury record we have shows no signs of improving.
Mesut Ozil is the latest to be added to that list and is likely to be absent until the new year. That's a huge blow. Our German friend is often maligned. I strongly disagree. It's not outlandish to expect a little more from him at times because he is such a talented player, but it's easy to overlook what he does do. Calling him a flop or say he is "nicking a living" is just idiotic. Mesut has an intelligence on the ball that is vital. He doesn't go roaring into 50/50 tackles and strays away from the rough stuff because it's not his game. He's there to create. Playing in the wide positions doesn't truly suits his game. Personally I think he should be given the role behind Welbeck and be allowed to drift as he pleases.
With International's and England taking all the football headlines at present, there's not much in the way of Arsenal news out there. I make no secret of the disdain I hold for these breaks in the football season, but it does appear of players have come through unscathed – Koscielny withdrew from France's squad with an achilles problem but I haven't heard news that's anything other than precautionary.
With a week to go until the Premiership restarts, I'm left to ponder silly things. Like the Arsene and Mourinho confrontation on Sunday. I'd have forgiven our manager almost instantly had he dropped that irksome tw*t with a devastating right hook and exclaimed in a 'gehtto' fashion, "you got knocked the fu*k out, you trick-ass bitch"
That would have made the defeat bearable.
That's all for today folks. I'm off to wander about the town in the search for entertainment. I hope you'll pop by the comments section to discuss a few things.
I'll return sooner than last time. Until that day, and as always; thanks for reading, you beautiful bastards.