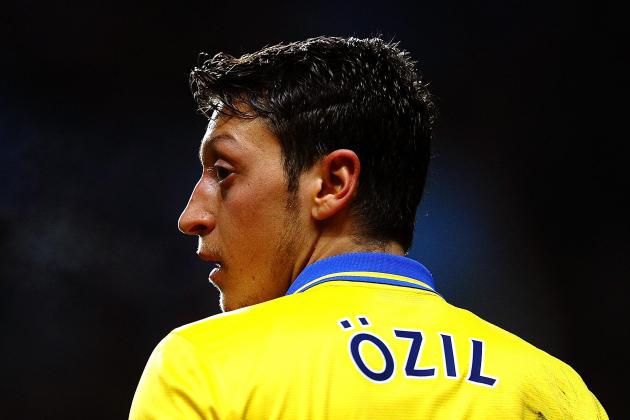 Morning, folks.
That was a relatively straight forward win, wasn't it? I almost miss the bladder-weakening moments you'd associate with Arsenal in fixtures such as this; no bizarre concessions, no peculiar defensive mishaps and no reason at all for the internet to implode with self-important rage.
"GAZZZZIIIIDDDDIIIIISSSSS!!!"
I say, "almost miss" but that is a hideous exaggeration. I don't miss it at all. I miss it like I would the regular opportunity to set my penis on fire in front of a live television audience.
In fact, it is genuinely pleasant to be able to sit down and write a report about a match in which we were comfortable, professional and ruthlessly efficient from the first minute up until the last.
As you might have read yesterday, work prevented me from following the game in its entirety. Mercifully, thanks to the wonders of modern technology and a brief respite from the masses descending upon us for Sunday lunch, I was able to watch large portions of the second half and see all the goals bar Giroud's opener – if you've not seen this utterly magnificent piece of skill from Mesut Ozil that created that goal, then I strongly urge you to view this Vine repeatedly until it's permanently etched into your brain. 
Ozil looked fantastic yesterday. Doubtless to say some cretinous publications (yes, Daily Mail and Neil Ashton, I do mean you) will find some vapid way to cast aspersions over his display, but I saw nothing but good things. He's obviously bulked up considerably to combat the rigours of English football and finally seems to be hitting some form. It's still early days since his return from injury, but the signs certainly look good.
It's not unfair to suggest we are yet to see Ozil at his very best in an Arsenal shirt. Coupled with injuries interrupting any sort of flow, he's struggled to adapt to the Premiership. However, it does take some players a period of time to fully get used to it. Robert Pires is usually the example I give here and we all know how good he was once the transition was made. There's much more to come from Ozil and with the players he has around him in attacking areas, we could be in for quite a treat when he does hit a purple patch.
Elsewhere in the team, Theo Walcott looked sharp and a constant threat on the break, Giroud's overall hold-up play and distribution was good, Santi Cazorla danced about the pitch like an impish magician and Francis Coquelin put in another solid display – nothing ostentatious, but quietly effective breaking up Villa's progression in midfield.
All in all, a very good day at the office and 3 welcome points to put us above Spurs in the league as we head towards next Saturday's North London derby.
That's all for today, folks. As I'm sure you're all aware, it's Transfer Deadline Day and all the grotesque razzamatazz that accompanies it. I won't be paying it any attention whatsoever, mainly because our business is already done with Gabriel and Bielik, but also due to the fact observing such a show of bombastic nonsense isn't exactly my idea of fun. Take care to avoid BT Sport in particular as someone thought dressing up Robbie Savage as a camp banana would be a good means of acquiring a higher viewership. It couldn't be any further from the truth.
The comments section await you below, so please take the opportunity to tell me your stand-out performers from the match and personal highlights throughout the 90 minutes. Our opponents might have been lacklustre at best, but that shouldn't detract from what was a solid, hugely convincing display.
I'll be back tomorrow with more stuff and blathery deliciousness for you so until that time, and as always; thanks for reading, you beautiful bastards.
Follow me on Twitter: @JamesRaulStokes