The longer any Arsenal related discussion continues on social media the likelihood that Wenger's salary will be mentioned increases exponentially. It's a sort of Arsenal version of Godwin's Law – let's call it Gazidis' Law. GAZIDIS!
Wenger's £8m-per-year salary is often slammed down with smug satisfaction like a dossier of irrefutable evidence to embolden the prosecution in an open and shut case that Wenger is happy to finish fourth and cash his considerable cheque. What of news Wenger turned down a £30m-a-year contract in China though? He's just in it for the money, right? He could almost quadruple his salary but turned it down because he's motivated…by…money? It just doesn't stack up. It doesn't fit neatly into the narrative so it'll be dismissed as him wanting money AND comfort. He stays at Arsenal because it's an "easy" job…
I understand the faint logic behind the accusation. People want value for money and they don't think they are getting it from Wenger. I get that. Just before Christmas I paid £28 for a turkey dinner and I'm fairly confident the 'turkey' was in fact seagull that had been boiled for 5 days and the 'gravy' was the grey water from an old washing machine with a bit of oxo mixed into it. However, at a table of 14 I was one of only 2 people complaining. Everyone else said the meal was lovely and good value for money. Either they lost their taste buds in an industrial accident or they were just trying to put a positive spin on things. I'm not sure where I am going with this – I just wanted to tell you how crappy that roast was.
So if Wenger isn't in it for the money why does he stay? It's clear things have gone stale (milk!) but he persists. It's a crazy concept and beyond 21 years at the club and sticking with us when things weren't going so well but he was still being courted by some of the biggest clubs in the world there's scant evidence that he genuinely loves the club but maybe just maybe we have to trust him when he says he does.
He's in the last few months of his contract and despite reports that he's been offered a two year extension he is yet to sign. If his existence at Arsenal is so cushty and he has no inclination to change or leave why not sign the contract? Perhaps he is waiting to see where Arsenal finish before he makes a decision? It's entirely possible that Arsenal can win the title – unlikely but possible. If we win all our remaining games, something we've done before to claim the title, then we end up on 89 points and that really should be enough.
The chances of us actually winning 13 games on the bounce are slim – indeed FootballBets the betting tipsters don't even think we'll scrape past Liverpool and their dodgy defence this weekend – but the season isn't over until May. Yes, it's a cliche but that doesn't change the fact there is a lot to play for. Arsène may want to see if he can win a cup to exit on a high. He may be waiting to see if Enrique really wants to take time off from Barcelona or if he'll be free to take up the reins at Arsenal this summer. It would certainly fit into his 'miser' reputation – holding out for a top quality replacement who wouldn't cost a thing in compensation.
Maybe he's waiting to take over at Barcelona… it's easy to scornfully dismiss the notion that Wenger is highly respected in world football because that doesn't quite square for those who think he is past it.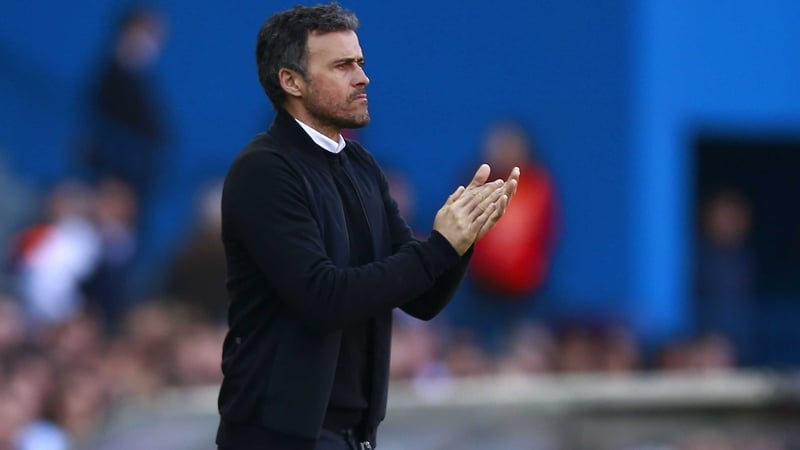 I don't think Wenger is past it. I just think the relationship has run its course – things won't ever go back to how they were and with the greatest will in the world the spark won't return. Now we just have to wait for all parties to realise that it's over. And when Wenger decides to call time on his Arsenal love affair he will go elsewhere and I'm confident he'll be successful. He'll go somewhere in Spain or France and he'll win titles and cups and Arsenal fans will wonder why he wasn't winning titles here.
I've just remembered the point I was loosely trying to make when talking about my "turkey" dinner. Value is an inherently subjective thing, some fans feel Wenger offers value for money whilst others don't. Some, like me, will think the turkey dinner was probably reheated too many times but aren't going to throw it away if the only other option is a dish that will give me the runs or the discarded crusts from a once great sandwich. Wenger's time at Arsenal is coming to an end – not because he's not up to it but because at 67-years-old he's not going to cling on at the club for another 21 years. As things stand, Wenger's contract expires on June 30th and until the club announces otherwise we're in the market for a new manager next season.