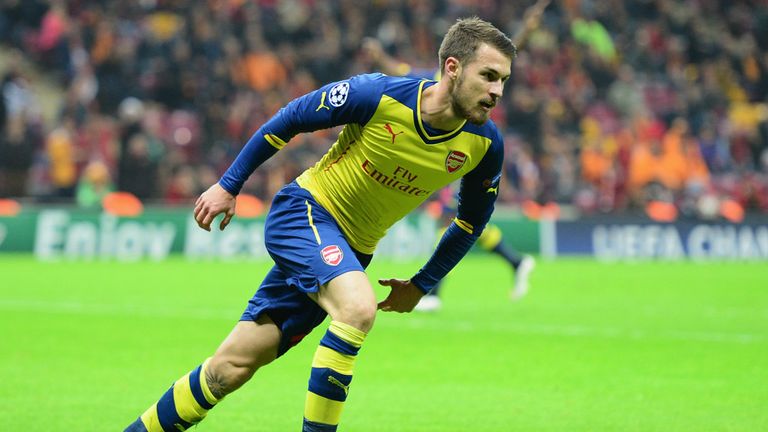 Greetings, Earthlings.
If you were of the persuasion to locate sticks to beat Arsene with, today would be something of a golden opportunity. The paucity of defensive options within our squad has long been documented and as frequently lamented by those against the manager's position at the Club. Today is the perfect opportunity to spout terms like "mismanagement" or "dereliction of duties".
I'm not a anti-Arsene kinda guy by any stretch of the imagination. All the puerile bleating and demonstrative outbursts are something I avoid – both from those for and against. I find the whole sorry saga deflating and utterly pointless. However, looking at our squad today, it's difficult not to agree that we lack cover in defence and there is only one man culpable.
Koscielny, Monreal and Chambers all miss out through a mixture of suspensions and niggles. That leaves us fielding a defence comprising of one centre-half and three full-backs. Injuries elsewhere have lead to us recalling Francis Coquelin from his loan at Charlton and there's a very real possibility he'll start alongside Flamini in the central midfield area today – Ramsey's injury sustain in turkey could see him out for 4 weeks if reports are to be believed.
It's a worryingly threadbare squad at the present with no real options on the bench should we suffer another injury in defence. Bringing in another body in January is essential. Even with a fully fit squad there's room for strengthening at the back, at this stage our team sheets are becoming a little embarrassing.
My best guess at the line-up is:

With Newcastle's form in the ascendancy, they'll have no reason to fear today's fixture. Arsenal still possess a potent threat in attack, so I don't think they'll come to attack but I fully expect Pardew to use his pace up front and physicality to put our back 4 under pressure at every opportunity.
Difficult to call this one. I thin we've enough to beat Newcastle, but without stability and consistency in our rear guard we look more than capable of shipping goals. If Newcastle take the lead and look to hit us on the break, we could be in for another of those frustrating afternoons. However, I am optimistic today so I'll go for a 3-2 win.
That's all from me, folks. The commments section awaits you below and I'd like to hear your thoughts on the line-up and the manner in which the match with play out. I shall endeavour to return tomorrow to talk about the events.
Until then, and as always: thanks for reading, you beautiful bastards.