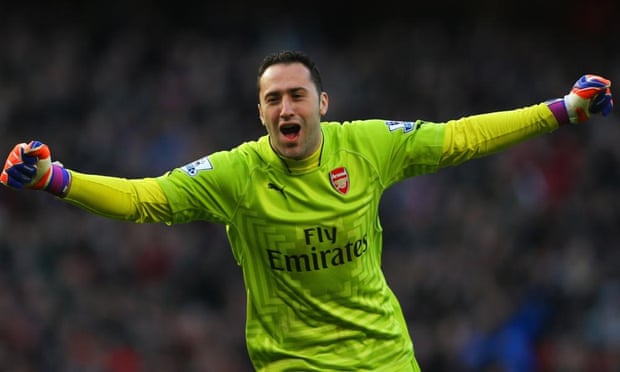 Morning, folks.
That was bloody awful, wasn't it…
From the moment the game kicked off it had the unmistakable stink of one of those frustratingly complacent and lacklustre Arsenal performances we've not seen in a while. I said yesterday I felt a degree of ambivalence, as the fixture carried with it no real significance. With a top 4 finish guaranteed, my attentions have started to slip from what is directly in front to the FA Cup final once the season is over.
It looked like the players adopted the same mentality. The first half was thoroughly abject and we seemed happy to saunter around with little or no urgency. The distribution from the back and onwards was lethargic and Swansea found it very easy to get players behind the ball and stifle our build up.
It almost had the feel of a pre-season game at the Emirates Cup to such an extent I half expected to see a Mexican wave unfold across the stadium as everyone's interests dwindled. It truly was terrible and arguably the worst half of football the team have displayed this far – maybe not quite as bad as the 2nd half against Anderlecht. 
In fact, I devised this list of things I've recently enjoyed more than that 45 minutes of play:
Waking up having had night terrors about being murdered by @JokmanAFC
A Gunners Town blog
Being hit in the testicle with a violently propelled new potato (raw, not cooked)
Stubbing my toe on furniture whilst ambling about the house like a zombie at 3am
Staying up until 6am to watch Floyd Mayweather run away for 12 rounds
Mercifully, the 2nd half brought with it at least a smidgen more urgency in our play and we began to create chances. They were good chances, and I guess it's only fair to offer Fabianski some credit on his return to Arsenal for the manner in which he stopped them. That said, most of those attempts on goal were fired directly at him and none of the saves he made really looked to be anything more than routine.
As we faltered and flattered to deceive, the inevitability of a late Swansea winner grew and grew until it materialised. Theo and Jack replaced Coquelin and Giroud but both added very little to the attack – Theo in particular looked quite poor and missed one guilt-edged chance when he shot straight at Fabianski.
Swansea mounted an attack in the final five minutes and as Montero crossed, Gomis position himself against Monreal and headed toward goal. From the camera angle on TV it looked comfortably like Ospina had done just enough to claw the ball out. Replays clearly showed it crossing the line by a comfortable margin.
A lot of people have singled out Ospina for blame. I'm inclined to agree. His positioning as the cross came over and choice to dive behind the ball as opposed to towards it seemed truly bizarre to me. Gary Neville mentioned in his post-macth analysis that Ospina's choice to dive with both hands instead of his left restricted his reach, and I'm inclined to agree with that too.
A top Premiership goalkeeper would be expected to make that save. De Gea or Courtois would most probably have kept it out. It may court controversy amonsgt some of you, but that moment confirmed something in my mind I've thought since the moment Szczesny lost his position; David Ospina is a good keeper, but we need and excellent one.
I don't like to malign a player who's done well since he came into the team. What I'm writing certainly isn't meant that way. However, I do think a dip into the market to improve our options in that position is a good thing, perhaps even a vital thing.
To summarise, the defeat was a poor day at the office, but our destiny lies in our own hands regarding automatic qualification for the Champions League. The trip to Old Trafford on Sunday has an extra significance to it as United can now conceivably claw back the deficit and make us have to go through the qualifying rounds yet again.
The game will have that extra little edge to it. There's no love lost between the two teams even if both have fallen from the summit in recent years. It's a pity we've put ourselves in this position by losing a game we really should have won comfortably, but these are the cards we've been dealt and it's up to us to knuckle down and work hard to bounce back.
That's all for today, folks. I'm going to finish today by pointing you in the direction of my girlfriend's newest business venture. She's selling a range of beauty products and an extensive range of supplements and treatments for athletes and anyone involved in sport. She has her own Facebook page which you can view by clicking here.
Take a moment to have a look and give her some support.
The comments section is below and it awaits your thoughts on the game and David Ospina's culpability for the winning goal. Do you agree or disagree with what I've said? Let me know.
I'll be back with more tomorrow. Until then, and as always; thanks for reading, you beautiful bastards.