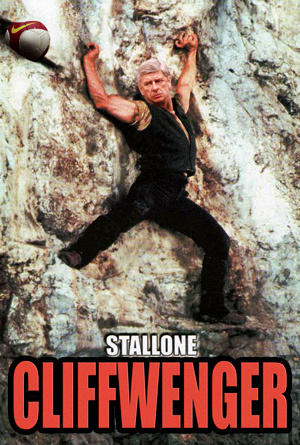 Afternoon, you lovely people.
Before I begin with today's post, I feel it's appropriate I make it clear just how much I revere Arsene Wenger for what he has done for our club. He took over the reigns in the mid-nineties and transformed Arsenal. He didn't just win trophies, he revolutionised the entire structure and culture. Rightly, he'll go down in the history books as one of the greatest.
At one point, discussing replacing or sacking him would have been considered unthinkable. At the present, it's a debate building up a head of steam, and supporters, very quickly. The once 'Invincible' manager is facing his toughest time at the club.
For 7 years now we've watched as Arsenal have become weaker with each passing summer. We've been offered up 3rd/4th place as a trophy and we've seen the likes of Fabregas and van Persie leave the club at the peak of their powers – it used to be we'd sell our stars on once they'd given us their best years.
There is theory that the board are responsible for all this – that Gazidis and the other feckless half-wits that run our club have placed Arsene in shackles and he continues to do his best under great constraint. Some folks believe we simply can't compete in the current financial climate dominated by Manchester City and Chelsea, and we're pinning our hopes on FFP levelling the playing field.
I don't buy either as an excuse.
I don't believe a man as respected and powerful as Arsene Wenger would allow himself to be compromised. More to the point, I don't believe the club is run without his input. By all accounts, we have money to spend – a fairly huge amount.
There are many things I fail to understand:
Would a manger with genuine title aspirations sell Robin van Persie to Manchester United?
Why not re-invest the money we got for that deal?
Why risk not replacing Alex Song with the fitness of Diaby?
Why not bring in a keeper over the summer when the two reserves are both players we were willing to let leave?
Why not spend £25m on proven quality?
Why are so many average players on enormous salaries?
I admire that the club is run with financial prudence in mind, but I fail to see how we're competitive at the same time. Arsenal are not a threat to the top 3, and perhaps that's simply down to their monetary muscles. But, if reports are to be believed, we could go out and spend. Do I think we should shatter our transfer policy? No, but we could certainly incorporate new ideas and change that policy slightly to better suit the times.
I terms of how the bookies see it; it's a fairly even split between those in favour and those against – I've found a site where others have already researched the best offers all in one place.
To summarise; Arsene Wenger has to be held accountable for the fortunes of the team. He may be excused some blame due to board interventions, but issues such as performance, motivation, defending and results lie solely at his door. Arsenal are a shadow of what they used to be on the field.
I think replacing him now would be of no help whatsoever. He still has the managerial nous and ability to turn things around. If things continue along the current road, if Arsenal continue to slip backwards whilst other press forward, then a change at the end of the season may be the right thing to do.
However good Arsene once was, nobody is infallible. Wether you agree with me, or you're the biggest Arsene apologist out there; things cannot continue as they are.
Thats all for today folks. It's an interesting debate, this one. There are two camps that wildly disagree with one another, and not much middle ground. Where do you stand? Do you think Arsene's time is up, or are you still a staunch supporter? Let me know in the comments.
Thanks for reading today, you beautiful bastards.