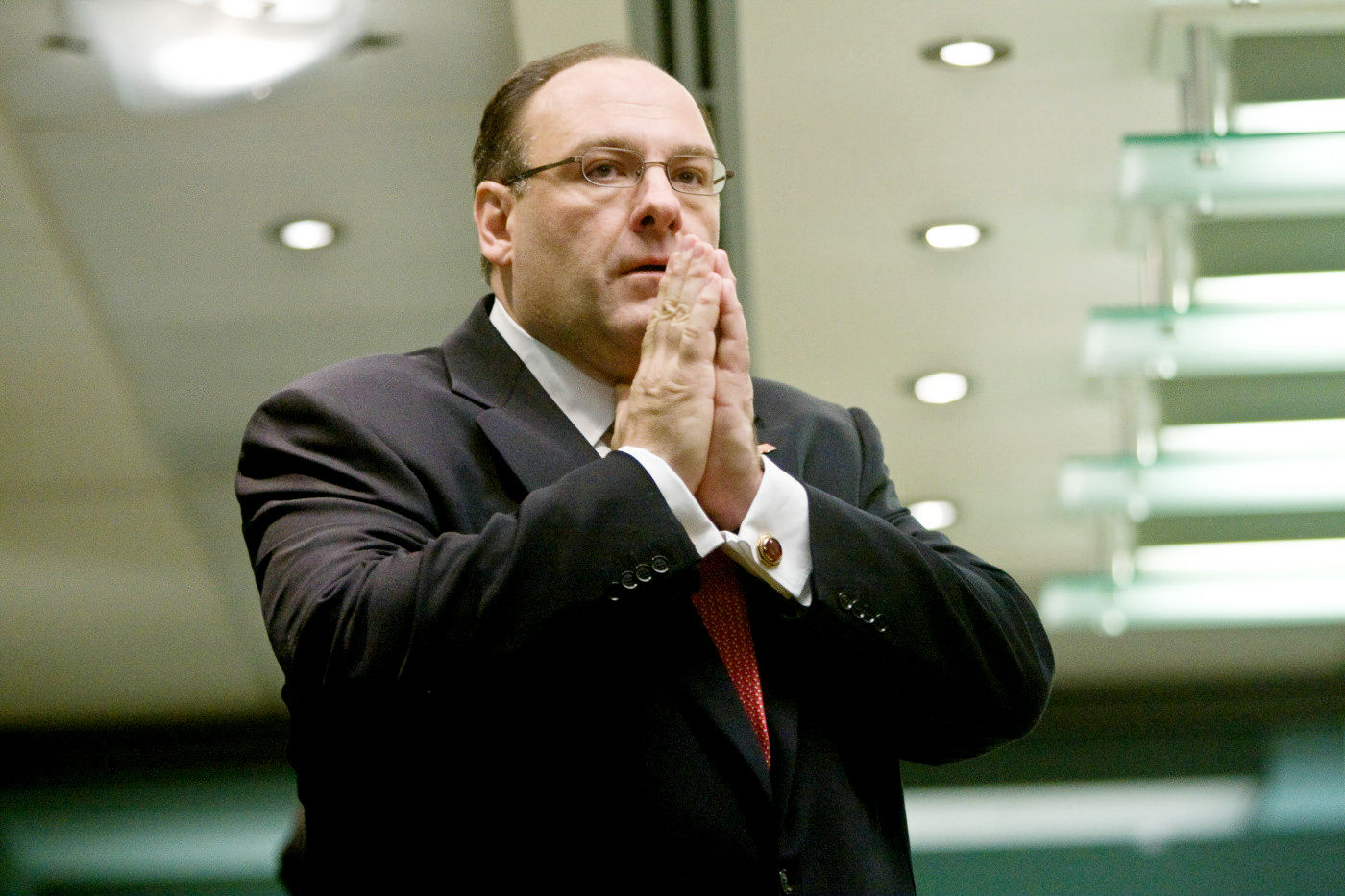 Morning folks.
By now, you'll have probably noticed a theme with all my daily post images. Like the one above, they're all movie stills, and today's deserves a mention – even if it's not at all football related. James Gandolfini passed away last night at the age of 51. Tragic news. I'm a fan of films and the cinema as much as I am a Gooner, and Gandolfini was a truly brilliant actor who'll be missed.
In news that certainly is related to Arsenal, it would appear that Nicklas Bendtner, arguably the most important footballer since Pele, has found himself another club. After an astonishing campaign with Juventus that included 9 appearances and no goals, it was only a matter of time before the offers came rolling in. Eintracht Frankfurt's sporting director, Heribert Buchhagen, had these short by revealing words on the subject:
"We are in serious negotiations with Bendtner"
That's pretty concise stuff. These serious negotiations may take a while, and hit a brink wall when salary comes into the equation. All things going well, Bendtner should find himself a new club soon. I will try my best not to shed a tear when he does.
Yesterday (just after I published my post) the fixtures were released. In case you have somehow managed to avoid seeing them, here is our schedule in full – well… at least until Sky coverage starts moving the dates around.
AUGUST
Sat 17 H Aston Villa
Sat 24 A Fulham
Sat 31 H Tottenham Hotspur

SEPTEMBER
Sat 14 A Sunderland
Sat 21 H Stoke City
Sat 28 A Swansea City

OCTOBER
Sat 5 A West Bromwich Albion
Sat 19 H Norwich City
Sat 26 A Crystal Palace

NOVEMBER
Sat 2 H Liverpool
Sat 9 A Manchester United
Sat 23 H Southampton
Sat 30 A Cardiff City

DECEMBER
Tue 3 H Hull City
Sat 7 H Everton
Sat 14 A Manchester City
Sat 21 H Chelsea
Thu 26 A West Ham United
Sat 28 A Newcastle United

JANUARY
Wed 1 H Cardiff City
Sat 11 A Aston Villa
Sat 18 H Fulham
Tue 28 A Southampton

FEBRUARY
Sat 1 H Crystal Palace
Sat 8 A Liverpool
Tue 11 H Manchester United
Sat 22 H Sunderland

MARCH
Sat 1 A Stoke City
Sat 8 H Swansea City (or FA Cup Q/F)
Sat 15 A Tottenham Hotspur
Sat 22 A Chelsea
Sat 29 H Manchester City

APRIL
Sat 5 A Everton
Sat 12 H West Ham United (or FA Cup S/F)
Sat 19 A Hull City
Sat 26 H Newcastle United

MAY
Sat 3 H West Bromwich Albion
Sun 11 A Norwich City

(I copied and pasted this list from Le Grove)
Looks like another relatively straight forward run-in, but I have to say I'm a little disappointed the home fixture with Spurs is so early again. I always prefer the big games to be a little further into the season when the team have had a chance to build up a head of steam and some form.
That's all for today folks. The comments await you below, and they're practically gagging to be used in whatever way you see fit. Are you devastated by Bendtner's imminent departure? How do you feel about the fixtures? Let me know.
As always; thanks for reading, you beautiful bastards.