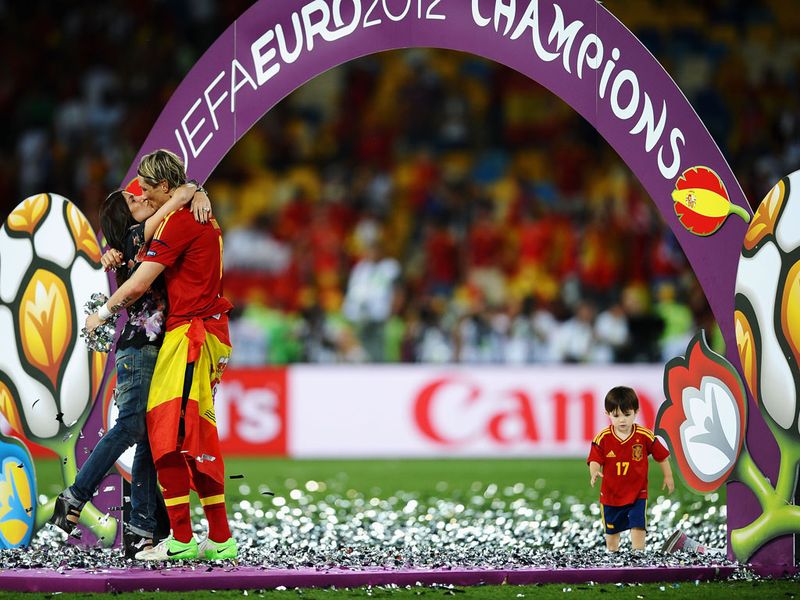 Afternoon all.
I shall have to be brief today. I watched the Spain game last night and couldn't help but be impressed. I've said before I've started to find their tippy-tappy, lets-pass-300-times-to-one-another-in-the-cente-circle brand of football to be a little irksome. I'm not retracting that statement, but I couldn't deny they played a major final under immense pressure as well as I've ever seen.
Technically, their football is exceptional. Of that there is no debate. They emerged deserved winners, and congratulations to them. Italy were never really in it once the first of the four goals hit the back of the net.
With the Euros now finished, I expect focus to return swiftly to domestic matters – especially Robin van Persie's contract. Mancini has almost admitted he's enough strikers at the club today, but the juggernaut of Manchester City rumours continues on regardless. With both Robin and the club having a pact not to discuss anything until a resolution is reached, I'd advise everything else be ignored. We'll get news at some point, let's just hope that point is sooner rather than later.
Another player linked with Arsenal today is French keeper, Hugo Lloris. His club, Lyon, are willing to let him go should the "right bid" be offered to them. I've seen Lloris play a few times, and I'm confident he's a very good shot-stopper. However, his overall command of the area – as I saw a few times during the Euros – isn't as strong as others'. Overall, I don't think he'd be better than Szczsney – who I rate very highly – and I couldn't imagine us bidding high for essentially a back-up player.
Sounds like balderdash to me.
And that's about it, folks. All that's left to report is Aaron Ramsey's inclusion in Pearce's Great Britain squad. Good for Aaron. I hope he does well – if there's one player at Arsenal who deserves reward for his efforts, it's him. Well… and quite a few others, too.
Thanks for reading today, you delicious individuals. The comments are below, please use them. I shall return with more in the way of news tomorrow.