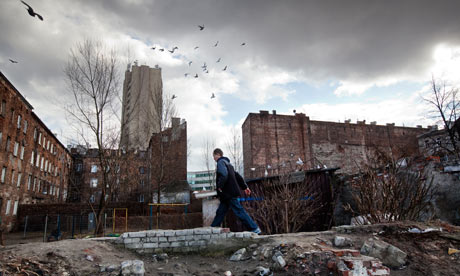 Morning, folks.
Today, I consider it to be a real test of our mettle. We all know there's little or no love lost between our boys are the followers of Pulis' hackers. Ever since they took such offence at one of our players daring to have his leg broken on their turf, relations between the two clubs haven't been exactly all happiness and charity.
Away at Stoke is usually one of those fixtures I look forward to about as much as I would being brutally entered by a barbaric brute of a man who's just come off a 23 hour stint of being annoyed by Jim Davidson. In short; it's the kind of thing I approach with dread. This is mainly because I expect Arsenal to overcome Stoke's basic means of playing the game with a swift tempo and technique. Instead, we invariably get humiliated by long throws and have lumps kicked out of our players.
Add to that the despicable manner in which their fans treat Aaron Ramsey, and you have the makings of a thoroughly loathsome day. As I usually find myself saying around about this time; I have faith this time won't be a repeat; this time we're going to emerge the victors – a victory for football over, well, rugby.
On the team front, Koscielny is set to miss out again, but we give a warm welcome back to Oxlade-Chamberlian, and a fairly lukewarm one to Fabianski. I expect The Ox to feature, and I can imagine we'll send out a side looking like this – with Giroud starting as the frontman to give our attack a bit of strength:
 That's how I think we'll line-up.
If we can take the game to Stoke, keep possesion and not allow ourselves to be daunted  by the bombardment from the air our penalty area is going to get, then I think we can take 3 points. God knows, accomplishing such a thing would certainly be a good step toward restoring a little faith.
The comments are below, what do you think the team should be? Predictions? Let's be having them. thanks for reading, you beautiful bastard.
I shall be back tomorrow with a game review.