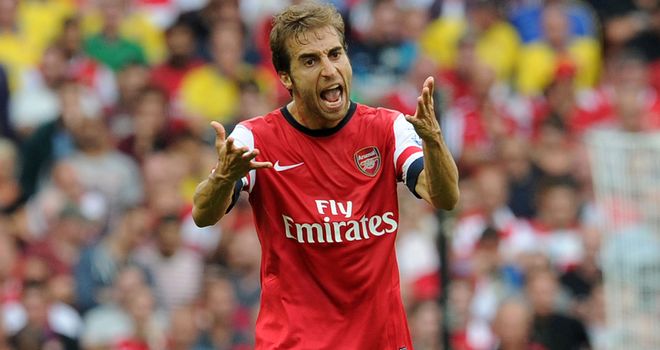 Morning, folks.
Today's match is another in the long line of obstacles Arsenal must overcome cleanly in order for them to be considered genuine challengers for honours. If we win, it's an exceptional result against a tough opponent. If we lose, it'll be the glorious day all those media creatures have waited for, allowing them to pour their ridiculous bile over Arsenal's credentials.
I have to admit I'm am slightly uncomfortable about our chances of a positive result. Perhaps it's purely just the nerves kicking in before a big match. However, when I think of how universally Arsenal are expected to win the game, it bothers me. Don't get me wrong; we can absolutely beat United, of that I have no doubt. My feeling is this; to start talking about 'smashing' them and how we could win by a few goals isn't a good idea. Overconfident is not something I like to be, and any gloating or trolling will be saved for the time a favourable result is absolutely ours.
United may not have started as we'd all expect them to, and with David Moyes looking some distance the correct successor to Alex Ferguson, it appears a very good time to play them. Of course, we shouldn't underestimate how they will raise their game for the bigger occasions. Having already lost to Liverpool and Man City, it's safe to assume losing on their own turf to Arsenal isn't a bearable thought to them. I expect a very, very close game.
The team news looks as I thought: Walcott and Wilshire won't have recovered in time to make the squad, but The Flame has resumed full training and is available for selection. It is conceivable he will play alongside Arteta for that added element of defensive security – especially given Rooney's habit of dropping deep for the ball. Podolski and The Ox both seem no nearer to return, and Abou Diaby has been launched into outer space to research the furthest corners of the galaxy in order to allow him sufficient time to recover.
My best guess at how we will line-up is this:
It does seem unfair to sideline Rosicky after his recent excellent performances, but there is some question over his ability to perform at such a high level for 3 games in the space of 8 days. He has the technique and ability to do so, but his legs might not enable it. Bringing in some fresh legs would be a good idea.
As far as the result goes, as I stated, I am confident without being arrogant. I fully understand the likelihood of United putting in a good performance, and at this stage wouldn't be too upset if we came away with a point. Any result that's not defeat isn't terrible at Old Trafford. However, we can win the game, and if Moyes plays 4-4-2 against our midfield, we should see a lot of the ball and create chances. I'm positive we can go there and win the game.
I shall predict a decent 1-1 draw. You can put your money where your mouth is and have a flutter on the game by going to www.titanbet.co.uk for a host of match day odds and offers.
What about you? Use the comments below to let me know your thoughts on the game and the starting XI . I shall endeavour to write a few of my thoughts on the game tomorrow. Until that time, and as always; thanks for reading, you beautiful bastards.