This weekend will see Arsenal attempt to win the trophy that tops all preseason trophies: The Emirates Cup. For many the idea of Arsenal placing any importance on such a "competition" is farcical but for me is it entirely necessary. You see, it is Arsenal's chance to welcome the supporters ahead of the new Premier League season and gain a little extra match sharpness. There is nothing better than playing in front of your own fans and this year there should be an extra air of preseason excitement at Arsenal's home ground that comes with a big money signing like Alexandre Lacazette.
The opposition in this competition is usually of a high standard which gives Arsenal an early chance to test the progress they have made in preseason and it also puts on a bit of a spectacle for the supporters. What I like most about the Emirates Cup is that it is great value for money. Much is said about Arsenal's season tickets but when all is said and done watching two football matches in a state of the art stadium for £30 is incredible value.
The Emirates Cup is often the only time some supporters can afford to go to a match and for me it is the only time in the year when the core Goonersphere Podcast gang can go to a match and all sit together. Perhaps more importantly it's one of the rare occasions we actually all meet up. Sure, some of us meet up in twos and threes, we have group chats where we mercilessly take the piss out of each other, we play games online and have our pre- and post-podcast natter but it's really quite difficult trying to coordinate 5+ people's schedules to meet up for a match we might not all get tickets for. That's what I love about the Emirates Cup.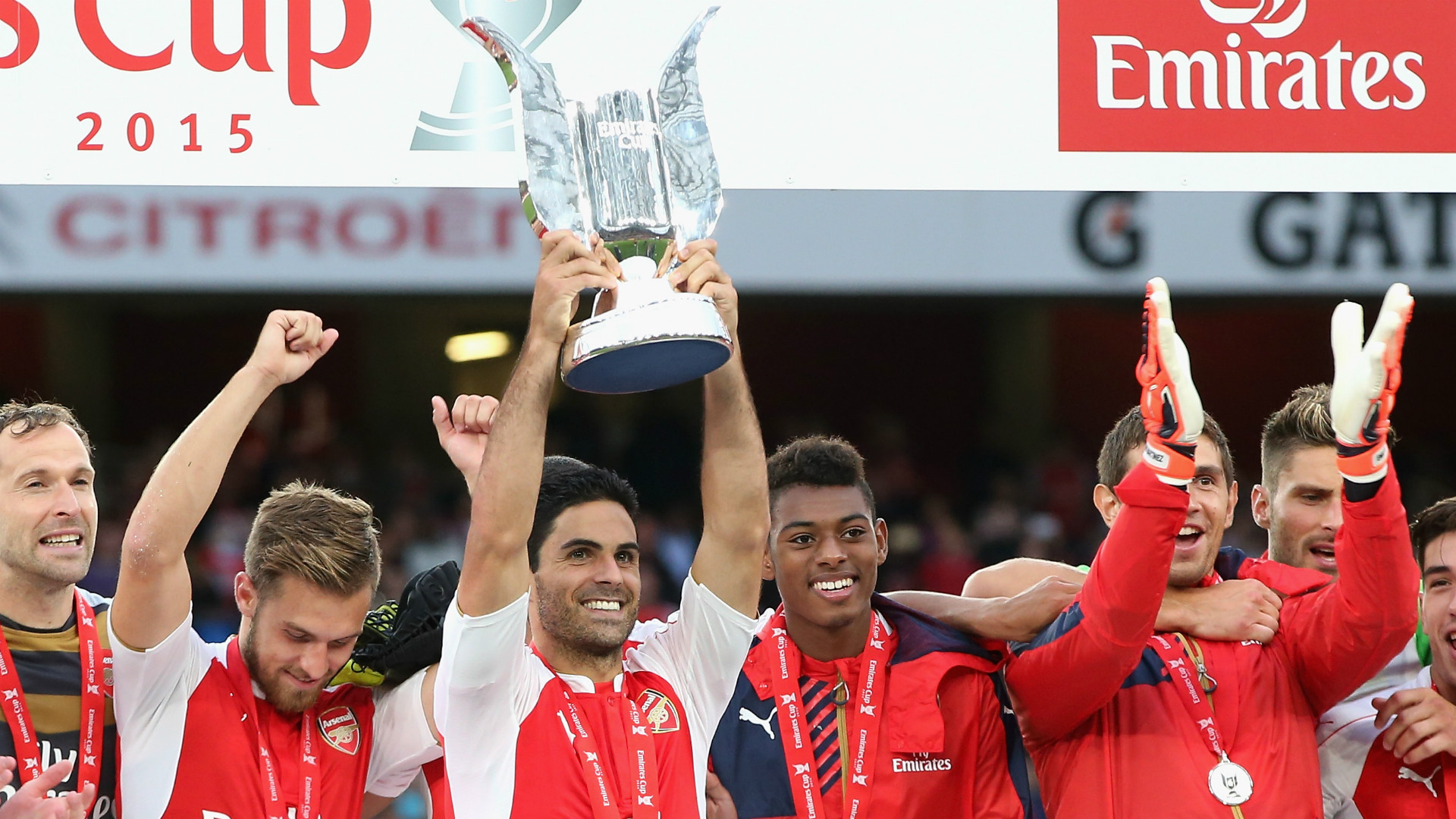 It is a chance to spend time with friends at a football match, paying homage to the thing that brought us all together. We're all pretty good friends outside of football but it was Arsenal that brought us together. A huge part of football is the camaraderie, the friendships and the bonding. Watching football alone in the stadium is entirely different from watching it on the TV by yourself. If you're going to the stadium you really want to be with friends for the pre-match pie and the post-match victory or commiserations drinks.
The Emirates Cup is special to me for that reason but that's not the only reason I want Arsenal to win it. Success breeds success. I want Arsenal to win the Emirates Cup, win the Community Shield and then win their opening Premier League match. Winning is a habit and Arsenal need to get in to it as early as possible. I want Arsenal players to take the silverware into the dressing room on Sunday and look each other in the eye and imagine that what they hold is actually the Premier League trophy.
Arsenal has every chance to win the league this season but we have to take it one game at a time and get into the habit of winning football matches. I hope that starts with winning on Saturday and continues on Sunday when I'm at the stadium. If you're around on Sunday feel free to come say hi to the Goonersphere podcast boys. We'll be the ones desperately restraining Jok outside Piebury when he finds out they can't make any more gravy after he's drunk it all.