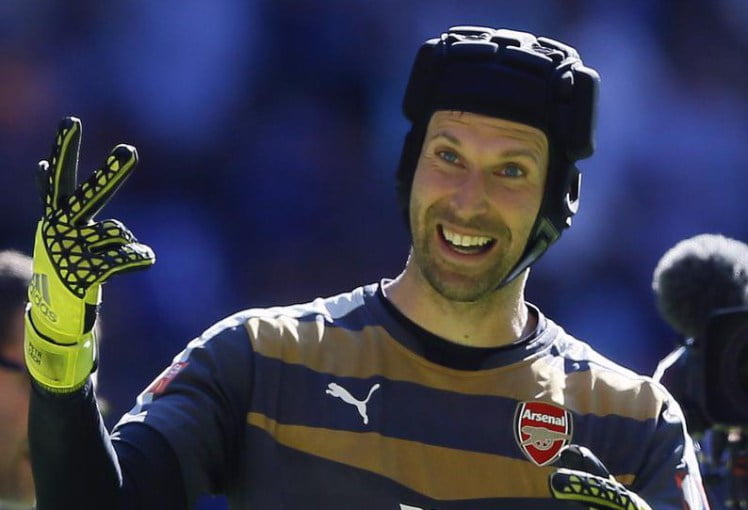 Good morning, delightful creatures.
You ever have writers block? Sometimes I suffer quite badly with it. For 10 minutes I've been staring at the screen of my laptop with a vacant, incredibly stupid look on my face not quite knowing where to begin.
Perhaps it isn't good blogging practice to admit such a thing… Ahhh, who cares?!… Those of you that read this site will know by now I hardly stand on ceremony, nor do I have any issues with discussing my faults and oddities. When such instances arise, once that period of cogitation has subsided, invariably I opt to write whatever pops into my head. This serves as a means of getting me started, you know… allowing all those creative juices to flow.
Often that can be wildly irrelevant. For example, right now my brain has taken the peculiar swerve towards The Big Short. I watched that movie last night and loved it. It's got f*ck all to do with Arsenal – I'm trying desperately to come up with a tenuous link here. Maybe something to do with Stan Kroenke being of similar loose morals to the bankers depicted in the film – so I'll cast it to one side and get down to something pertinent. "At last!" I hear you collectively bellow.
When I ramble, I always imagine you all reacting just like this.
So, news…
At present, the internet is awash with debate. That debate surrounds the next Arsenal captain. As you might well imagine, discussing such things leads to people arguing with one another. Safely tucked away from the world behind their tablet/phone/laptop/PC screens, total strangers exchange vitriol and promises to sexually obliterate the close relatives of each other. The reason? It's easy to act tough from afar.
It's all so tiresome, isn't it? Even the most innocuous of opinions can quickly send things into total f*cking mayhem – a mindless maelstrom of re-tweets, sub tweets, abuse, howls of "state of it", more abuse, faux-indignation at abuse and general shithousery. I can't bring myself to react to anything said anymore. Not because I deem myself above or beneath it, but seeing it all take place with such tedious regularity has rendered me almost entirely immune to it.
My choice for Mikel Arteta's replacement is Petr Cech. He has the presence on the pitch and has won it all. He is a natural born winner and I don't think there's a better candidate. The favourite, however, is Laurent Koscielny and I find that a peculiar choice. I love Koscielny as a player; he's a superb defender – if a little rash at times – and unquestionably an important first team player. But a captain, a leader of the team? I'm not sold on that idea, primarily because I haven't seen any evidence of it.
Granted, he could very well rise to the position. None of us know in what regard his teammates hold him. If they view him as a figure to look up to, then the choice is a wise one. He is one of the senior professionals at Arsenal, after all. Behind close doors at London Colney, he could very well be the go-to guy for younger players who need advice. That is certainly possible as he strikes me as an affable fellow. But on the pitch, he'd doesn't give that impression and that's the only impression upon which I can base an opinion.
We'll know the answer soon enough. I fully expect it to be a baffling choice. Arsene certainly gets plenty right, but his choice of captain frequently puzzles me – the most notable example being the occasion he saw fit to award the armband to William Gallas ahead of Gilberto. To this day, that ranks amongst the worst choices he's made at Arsenal. Other incumbents of the position, for example; Henry and Fabregas, whilst splendid players, never really cut it as Club captains – certainly not by comparison to the likes of Adams and Vieira.
As stated, my choice would be Cech. My money is on Koscielny, however. Or Joel Campbell. Or David Ospina.
Before I go for today, folks, I'd like to point you towards my debut article for Goonersphere – it's a deliciously blathery alternative season review in which I discard the traditional categories associated with season reviews in favour of some I created myself. I hope you enjoy it.
I shall return tomorrow morning with more. Until that time, and as always; thanks for reading, you beautiful bastards.