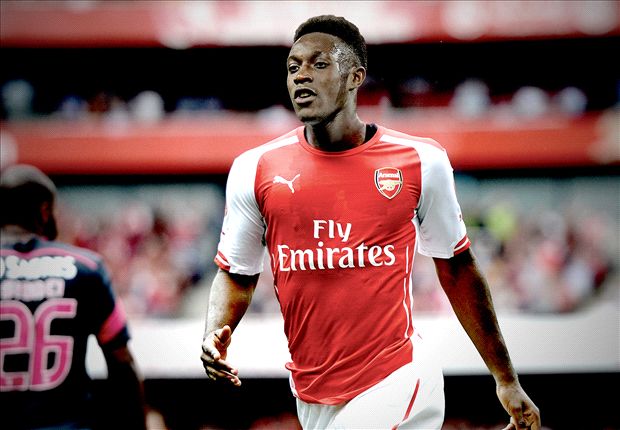 Morning, folks.
After all the dejected bleating, the snide, opportunistic comments from alleged journalist and the general air of animosity a draw against Spurs created amongst the Arsenal community, wasn't it nice to watch a routine and comprehensive victory?
I thought so. There's no explosion of rage on Twitter, no interminable hit-seeking dross spewed out by obsolete journalists *Coughs… Neil Ashton* and there's no warring factions competing in horrendously self-important 'versus' battles on podcasts. For the time being, all is peaches and cream.
There are only positives to glean from last nights 4-1 victory. Undoubtedly Chelsea at Stamford Bridge will prove a sterner test than a Galatasaray side notorious for travelling poorly in Europe, of that there is not question. Yet that fact shouldn't take anything away from the attacking verve and pace we displayed last night.
Danny Welbeck will take the plaudits. Rightfully so. Like many of you, I was a touch underwhelmed  when the deal bringing him to the Emirates was announced. But only initially. Once I took a moment to actually think about what his attributes would bring to the team, I instantly began to warm to the idea. A few weeks on from that day, I'm still warming to him.
Since his debut, he's offered us something different; pace to trouble the defender behind him. Much has been made of his profligacy without taking into account the good work he's put in to get into those positions. Central defenders won't want to play against Danny Welbeck; he's strong, imposing and very quick of the mark. His enthusiasm and stamina means he doesn't let up for 90 minutes. He'd be a bloody nightmare.
The hat-trick he put away last night shows that he has the ability to finish. In 3 tricky situations he chose the correct options and finished with aplomb. What he has perhaps lacked throughout his career is confidence and starting in his preferred central role with regularity will gradually give him that – something he didn't get with Manchester United. I've stated before I believe he'll score a bucketload in this team once he discovers his scoring boots. I stand by that comment and hope last night is just the start of things to come.
No striker can score without his team mates. The three deployed to support Welbeck in the attacking third, Ozil, Alexis and Oxlade-Chamberlain, all had a hand (or foot) in each of the 4 goals on the night and looked a threat. The Ox showed his customary enthusiasm will several mazy runs and bustling approach play. Alexis scampered about effectively in much the same manner. Ozil, on the other hand, was quietly very good. He didn't do anything to leave you jaw-agape in astonishment, but probed and kept the attacks ticking over nicely. When not pressured by the responsibility of tracking back on the left side, we see the best of him.
The only blot on the evenings copybook was the rush of blood from Szczesny that resulted in a straight red card for our Polish friend. A fair decision from the referee and no complaints here. I do feel I have to mention another decision he made on the night. How in the name of the blue blazes of hell he saw fit to only punish Felipe Melo with a yellow card after a horrific two-footed lunge at Alexis is beyond me. It was an appalling tackle and easily deserved a straight red card.
Szczesny's departure did enable us to have a look at David Ospina. The Colombian stopper did look a little nervy at times but made a few excellent stops. I can't see him commanding his area as well as Szczesny due to the lack of height, but he looks very capable at repelling the ball no matter the manner in which it's fired toward him. Hopefully some healthy competition between the two keepers will help to eradicate the silly errors Szczesny is alarmingly prone to.
The summarise; after the poor defeat in Dortmund, it was vital to get the win and put our progression from the group stages back on track. We did so in convincing fashion and put in arguably our best performance of the season. With no fresh injury worries (at time of writing) we can go into Sunday's tough fixture with confidence. If we can keep it tight at the back, we have an attacking 4 that can damage Chelsea.
Lastly today, a special mention for my friends at Campo Retro. They make some of the finest retro and replica Arsenal shirts – I have one myself – and as a gift to the readers of this blog they're offering a 20% discount.
All you need to do is click this link to peruse the shirts and enter the code 'AG20' to receive your discount. Hope you find something you like.
That's all for today, folks. I'll be back soon with more. I hope you'll use the comments to discuss the match and give me your views on how the players performed.
As always; thanks for reading, you beautiful bastards.