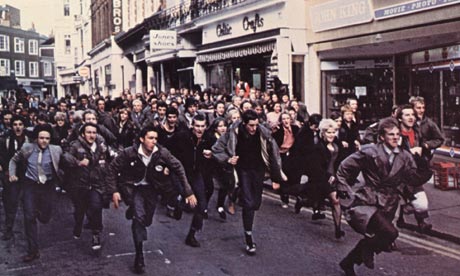 Morning all.
I would appear there's a lot of animosity floating about at the present time. Whilst it's understandable to feel a degree of frustration with the way transfers are being conducted at Arsenal – God knows I do – calling for the manager to step down 2 weeks before the season starts is ludicrous.
Sacking Arsene won't happen. He will leave Arsenal when the time is right for him to do so, and the decision will be his. No amount of protesting will force the Board's hand, and then only thing such acts will accomplish will be an element of disharmony.
I often think supporters groups fail to gauge the negative effects their protests have. Whilst I wouldn't think to cast aspersions over anyone who feels the need to be heard  – In fact, I admire such people greatly – there has to come a time where they realise it's counter productive.
By all means, vent frustrations towards the Board, as they deserve it 100%. But Arsene Wenger, unless undeniably culpable of anything that drastically and negatively effects Arsenal, doesn't warrant to be questioned with such veracity.
Don't get me wrong, I'm no AKB.  I'm no Wenger apologist and you won't hear me defending each,  every and anything he does. He has made mistakes, and is perhaps still in the same mentality of 10 years ago.
But to call for his head now is absurd. The season starts in 2 weeks. Sacking a manager now would do far greater damage than good. He may yet to invest in the team, but there is still plenty of time for him to do so.
In short; there's no point moaning until we have something to moan about. If we get to September 2nd without any notable additions, then we certainly will have.
That's all for today, folks. Just a quick post to get down what's tumbling about my head. I've more pressing concerns to deal with, so please feel free to carry on the discussion in the comments between yourselves.
Lastly, a quick reminder to donate to a wonderful cause and be entered into a draw to win the new Arsenal shirt. If everyone who reads this post donates even £1, we'll have all contributed towards making a sick little boy's life a bit easier. Some things, folks, are far more important than football.
As always; thanks for reading, you beautiful bastards.