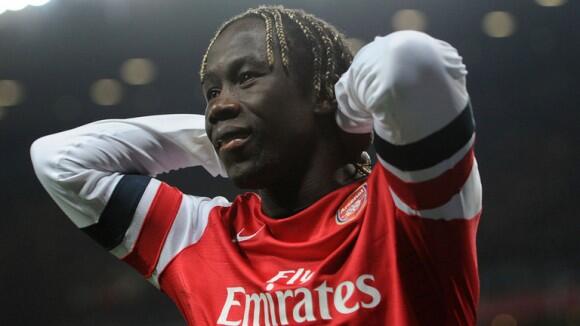 Howdy, peeps.
I hope this latest instalment of mine finds you well, nourished and enjoying life.  The weekend still lies on my memory. One thing I've often found as a Arsenal fan is that my general mood and enjoyment of daily activities is greatly diminished when the team lose. When they win, the opposite comes into play. Coupled with the joys of spring time, winning a NLD finds me the picture of ebullience today. I'm probably bloody irritating to be around, such is my chipper and spirited mood.
A lot of the talk in newsworld surrounds the summer. When all the hullabaloo dies down about the NLD – especially a certain Mickey Hazard's hilarious comments accusing Sczsesny of attempting to start a riot by taking a picture on the field at White Hart Lane – things get back to a degree of normality. As the stories being blown out of rational proportion die out, they speculative ones emerge. Such is the nature of news, and Mickey Hazard, who, let's be honest here, has always been a bit of a cry-baby.
Over the summer, it appears we might have quite the chunk of cash to splurge – love that word – on shiny new players. £100m to be exact, which is a figure calculated by people who have some insight into the funds at the Club's disposal and care to analyse such things. As much as I don't dispute knowing the intricacies of Arsenal's finances is important, I can't muster an interest. Numerically, I'm both easily baffled and easily bored.
There's a list of wild-eyed dross as long as my arm regarding who we will sign when that time comes around, but at this point all that talk is fairly pointless. Even during a season where we still have much to play for, and for reasons beyond my comprehension, certain people just want to talk about transfers. Transfers, transfers, transfers. Why? Because headlines regarding recruitment attract hits and sell advertisements. I could comfortably treble my daily hit count just by putting a headline like;
"Arsenal explode cash-love into the face of £50m Brazilian thunder-striker in huge deal to shake rivals to their very foundations" 
I could do that, but I won't. Why? Because that's how the feculent hit-hunters exist and I won't play that game. Well… I might bend those rules here and there. You could argue my title today is aimed towards bringing a little traffic. What you'll never read is me creating stories from thin air or purposefully posting inflammatory tripe. I'm an idiot folks, but an honest one.
Not sure where I'm going with this…
Oh yeah – the summer.
What I consider most important, if we're to talk of such things, is the contracts of certain people currently at the Club. It's easy to forget Arsene is yet to commit to the club given all that's occurring on the field. Some seem to think he'll wait to see how the season pans out before committing himself, but I'm not sure I agree with that.
I don't see Arsene moving. He has created a legacy at Arsenal and he'd have to begin from scratch elsewhere in an environment he may not be afforded as much control as Arsenal. I understand there are contrasting opinions about his future. Some want him here, others don't and when you put bias and anger to one side, both arguments have their merits.
I hope he does sign on, becuase I find it tough to believe we'd be better off without him. The same applies to Bacary Sagna who appears more likely to leave in the summer as the days pass. That's a pity. He's been a magnificent player for Arsenal and shows no signs of a drop in form having put in countless excellent displays this season. It'll be a monstrously large irritation if he takes that good form to Liverpool and Manchester City as some rumour suggests.
And I think that'll do for today, folks. I'm going to leave you with a subtle hint at the comments in the hope you'll dash to post a few remarks about all the daily news, the silly Spurs outrage, the potential transfer 'warchest' and those whose futures remain unclear. Let me know what you think.
One last thing; people from all walks of life read this blog. Everybody is welcome, and I'd appreciate if a few 'jokes' that might be taken as racist aren't posted in the comments. I love a laugh as much of the next person but certain things are easily misconstrued. Be nice, folks. It's always the best way to go. If you must try to insult someone, I'm an excellent target. I have silly hair are I sound like a startled agriculturalist. Fire the abuse towards me.
Tomorrow I'll return with more. Until then, and as always, thanks for reading, you beautiful bastards.