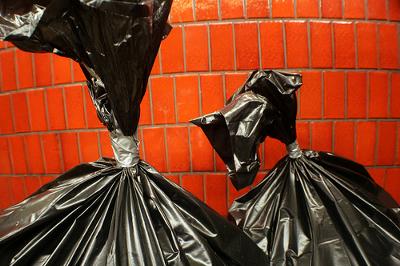 Afternoon, darlings. You all look lovely today.
A lot has been made in recent weeks about potential incomings. In order for those we covet to arrive, there must be a few heading in the opposite direction. The "deadwood" as they are affectionately referred – I say 'affectionately' with a huge dollop of sarcasm. The names I'm about to mention have some of the more touchy Arsenal fans frothing at the mouth with rage and spitting like a cornered cat.
What I thought I'd do with today's post before I sit down and watch Italy Vs Spain – I'm cheering for Italy as they're my sweepstake team – is take a quick look at those that should be shown the exit door. Shown that door politely, of course. Not booted through it and riddled with gunfire when on the other side.
I think the main names that have to go are Squillaci and Chamakh. The former is about as secure a defensive option as unleashing a poorly trained dog into the back four. We pay Squillaci a fairly high wage – an alleged £60k-per-week – and he simply isn't good enough for Premiership football. He terrifies me when on the field of play. The man oozes calamity.
The latter of the two, Morocco's answer to Cheech and Chong , did have a promising start to his Arsenal career, and underneath all those hair products I still believe there lies a good striker. Since Robin's hit such form, it just hasn't happened for him. Part of me does feel a degree of sympathy, as a run of games might have given him a chance to play himself into a bit of form. That said, when he has had an opportunity, he has mostly been massively ineffectual. Mostly… (If you've seen Aliens, you'll know why I absolutely have to put another 'mostly' into a sentence if I've used it once).
Along with those two rascals, it's a safe bet Denilson, Vela and Bendtner will be shipped out on a permanent basis. Denilson I was never a huge fan of – his stats might be impressive, but he only ever seemed to pass backwards. Vela is only good for chipping the opposition keeper if we are 3-0 up, and Bendtner's huge ego and moderate talent don't make for a good mix. We will not miss any of them.
The main name people disagree on is Diaby. I like Diaby, I think he could be a exceptional player.  It is not the least bit fair to hold any of his injury troubles against him. There's an idiot working in a call centre named Dan Smith to blame for that. However, there must come a point when we can no longer continue to pay a player handsomely if they're not going to play. Diaby has had countless seasons where I've hoped he'll come good, but it just hasn't happened for him. If 2012/2013 goes the same way as the others, it's going to come to the point were we must cut our losses.
I hope that doesn't come to fruition, though. He has ability, athleticism and on his day he can but right up there with the best of them. A fully fit Abou Diaby would be a great asset to Arsenal.
That's all for today, folks. I'd like to hear a few our your views on the subject, so don't be shy when it comes to commenting. Once you're done there, you can follow me on Twitter @_ArmchairGooner