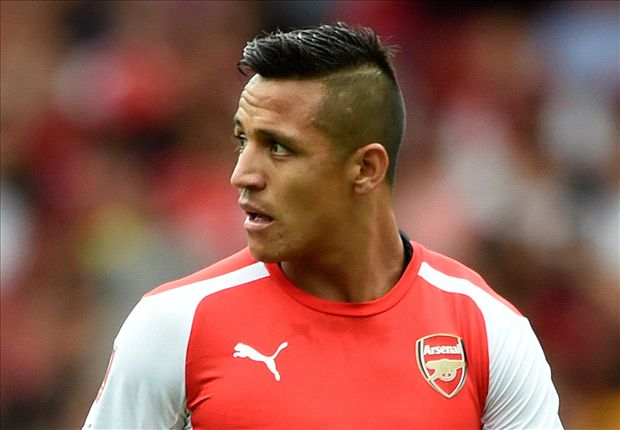 This weekend, Arsenal beat Sunderland 2-0, with Alexis Sanchez scoring two. In the post-match interview, Mathieu Flamini was asked a few daft questions about how Alexis Sanchez might match up to the likes of Thierry Henry and Van Persie. Whilst there are few men who can match the God that is Henry, could it be suggested that Sanchez is better than Van Persie in his prime?
Well, let's take a look at some stats:
It's not all about goals, is it?
Yes, it may be true that Van Persie has more shots per game, something like 1.9 compared to 4.6, but it's not just about the goals you score; it's about helping others score. He had a load of assists in La Liga, 10 to be exact, whilst Van Persie had four.
Sanchez is a team player; he's quick, agile and always looking for the pass to win the game. He has a higher pass rate at 79.7% compared to 78.6%, although there is nothing really between the two stats. Sanchez is only 25 and if he's doing better now, he should carry on that way.
So, in terms of everything but goals, Sanchez probably comes out on top.
But come on, goals are important aren't they?
Obviously when it comes down to it, goals are important. I mean, when it's injury time and you're 1-0 down to Chelsea, that equalising goal is what can make or break a strikers' reputation – the draw certainly gave United boss Louis van Gaal enough reason to believe that Manchester United are heading in the right direction. Alexis Sanchez might have scored the same as Van Persie but if you're scoring more goals you're more likely to become the hero. In his last season wearing a Gooners top, he scored 30 goals.
In Sanchez's last season wearing a Barcelona top, he scored 19. Van Persie has the higher tally for his former club but Sanchez could easily go out and beat that. He's already scored five in eight games this season, which is a very impressive start. These stats are only recent though; if you want to keep up to date with the two clubs and their strikers you can head over to blue square.com.
The two lads played in different leagues last season, so if we are ultimately concerned with goals, we will have to wait until the end of the season. However, it's looking pretty good so far for Alexis Sanchez. So, who knows, maybe this season he could topple the powerhouse that was Robin Van Persie.