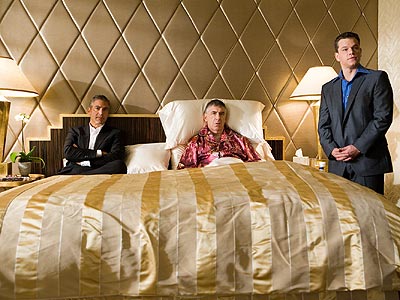 Morning folks.
Apologies for today's post being a little late. I didn't have the time to write yesterday evening, and the delicious luxury of a lie-in was on offer this morning, and it would have been a criminal act not to accept it with open arms.
As has been already stated countless times, and backed up with statements from every member of his close family; Gonzalo Higuain is close to signing for Arsenal. The talented Argentine forward's father/mother/brother had these words to say – allegedly – to Fox Sports:
"We have been given permission by Real Madrid to negotiate with Arsenal.

"I will luckily be able to see my son in the Premier League soon."

"There isn't anything signed yet, but the negotiations are very advanced,

"We haven't spoken about the contract yet. Arsenal have made a great offer, in the same way as Juventus."
Whilst that is reassuring, I not sure it warrants use of the word "close". If you're asking me, "close" would be Higuain having completed his medical and heading towards a conference room with haste to sign a contract. As it stands, negotiations can be a tumultuous process and there is plenty of distance to be travelled. Good news it most certainly is, but there is still quite a way to go.
Elsewhere, Arsenal have been linked to Gareth Barry.
Lets just take a moment to let that sink in…
*shudders*
That news brought the memories of Mikeal Silvestre's transfer flooding back. I recall my exact thoughts when that deal was announced:
– "Really? What the bloody hell have we done that for?" 
With a bit of luck, this is another in the plethora of tall tales we've had to endure, and there is absolutely no truth to it. Gareth Barry is by no means an awful player, but he would make for an awful signing. It's widely reported that Arsene is a fan, and had Barry been a 25-year-old looking to make to step up to Champions League football, I'd probably think it wasn't all that bad. He is not; he's 32 now, and not as good as Arteta. His arrival would not improve our options in midfield.
With Fellaini and Bender being linked, both of whom are far, far better options, I'm going to pretend I never read that story, and hopefully it will go away. Spurs can have him. That's perfectly fine with me.
Lastly today, it looks like Bendtner's move to Eintracht Frankfurt is floundering on the rocks. The stalling point? You've guessed it; Nicklas' wage demands. The recent departures of Mannone and Djourou have been about a desire to play football. Bendtner appears mores concerned with how much he earns.
Yes – you could say Arsenal are partly to blame here for paying such a monstrously inflated salary. However, Bendtner could take a small pay cut to ensure a deal is done if it's really that important to him to move on. Looks to me that another loan deal is his likeliest avenue for a move, and next summer he'll be back again.
That's all for today, folks. Leave me a comment or two with your thoughts in the handy section below.
As always; thanks for reading, you beautiful bastards.