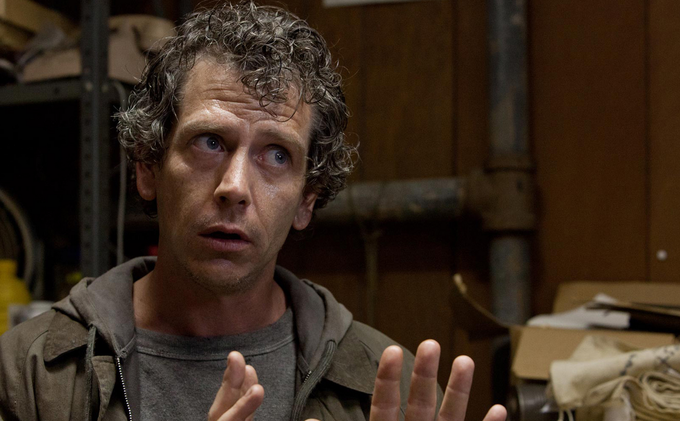 Good morning, darlings.
Let's get all the fluff out of the way first, shall we.
Cesc Fabregas, the little furry-faced rascal, probably won't be rejoining Arsenal. Such a thing was always a unlikely notion. Having spent 8 years proudly and majestically strutting around our midfield, he left. He opted to play for his childhood club, and whilst that club is abhorrent and filled to the brim with loathsome human beings, I didn't begrudge him doing so in any way. His heart was always in Catalonia..
Cesc's time there in recent months hasn't been all that great. The crowd have occasionally jeered and whistled him, and he's not getting consistent minutes on the pitch – still immeasurably more than Alex Song, mind you. And now Barcelona have signed Neymar…
Cue: Frothy, drooling, rampant speculation.
Would he return to Arsenal? Could Arsenal afford him? Will he do the unthinkable and join that Dutch cretin at Manchester United? In all likelihood, the answer to all 3 questions is a resounding "No!".  Cesc isn't a quitter, and he's also an undoubtedly world-class midfielder. With Xavi and Iniesta not getting any younger, it's only a matter of time before he is an integral part of the team.
When asked about what might occur in his future, Cesc, had these dismissive words to say:
"It has taken a lot for me to get where I am and I am not thinking about throwing it all away for nothing.

"If they (Barcelona) said that they didn't want me that would be another thing, what I really want is to triumph at Barca, that has been my dream since I was small.

"The important thing in life is to accept the good and also bad moments when they happen.

"If they (the crowd) whistle me I have to accept it. I am the first person that knew it would be the biggest challenge of my life (to play at Barcelona). I only want to play. Barca is my home, I have always dreamed of triumphing here.

"Up until now everything has gone well. The important thing is to work and work so that you enjoy it more than you don't."
And that puts the matter to bed as far as I'm concerned. He doesn't want to leave, and Barcelona don't wish to sell him. Case closed.
The other point of news today regards Abou Diaby – he of the incredibly brittle skeleton. Still not expected to be anywhere near the first team until Christmas, the inury-prone Frenchman has taken step toward recovery from a knee ligament injury sustained in March. Abou is off the crutches, and expects to be running around soon.
Before I mention my opinion on this matter, I feel I should point out I'm a huge fan of Diaby's, and there is nothing I'd like to see more than his injury trouble put firmly behind him. As it was showcased in his performance at Anfield last season, when he's fit and playing well, the guy is an absolute monster in the centre of the field.
However, he is 27-years-old, and his games played statistics are woeful. Since that brainless thug at Sunderland broke his ankle, Abou has barley managed to hold down a starting position. It's a terrible shame, but I feel it's time we cut our losses, and allowed his place in the squad to go to someone capable of contributing to the team.
I'd love to be proved wrong, but I see no light at the end of the tunnel. All I see is a gifted footballer ravaged by misfortune who will be forever remembered by what he might have been. The optimist in me often thinks he should be given one more chance, as this might be the time he finally pulls through, and we get to reap the rewards of a very talented player. Yet it's the pessimist that wins through here. Football is a business, and allowing him to move on is good business.
That's all for today, folks. The comments await your views on Diaby. Would you keep him in the hope he can beat the constant ailments, or release him and move on? Let me know.
I shall return with more tomorrow. As always; thanks for reading, you beautiful bastards.