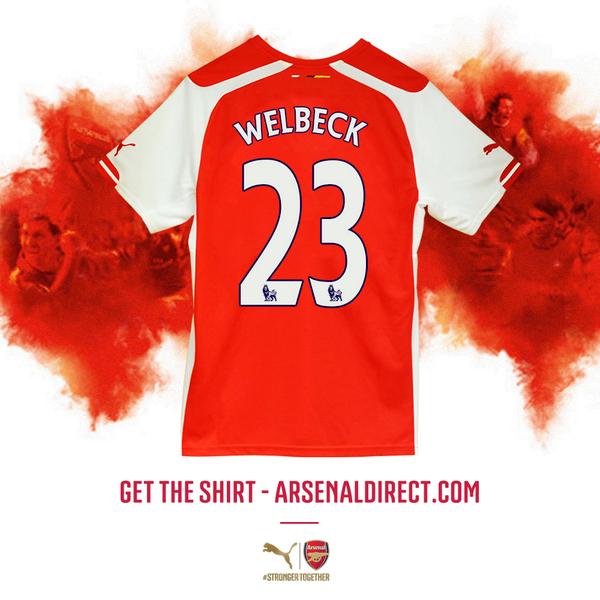 Morning, folks.
As I ordinarily do, I'm writing this the night before publication. Quite why I feel the need to inform you of a regularity is beyond me, but I've started typing and can't be arsed to go back and begin afresh.
Pointless opening.
Start again.
Morning, folks!
I watched the England game last night. I was not impressed. International friendlies are comfortably the most pointless creation the human race has ever masterminded. They serve little purpose other than to ensure we watch through eyes squinted and with gritted teeth in the fear one of our players will be scythed in half by an overly eager opponent. The games tend to be about as entertaining as walking into a police station and loudly exclaiming, "There's 200oz of heroin in my bottom, who wants to look first?!". In short; they suck, and they suck enormously. 
The reason I persevered, as I'm sure many of you also did, was to watch Danny Welbeck play from a completely different perspective. My initial feeling was one of mild approval when the deal was announed. I'm hard pressed to say why exactly, perhaps it came as such a surprise I was unable to form any other opinion. Having had a couple of days to percolate and cast aside my initial feeling of being underwhelmed, I've warmed to the idea quite considerably.
Many people have likened Welbeck's arrival to Daniel Sturridge's transfer to Liverpool. Whilst I don't wish to compare the two players, I'd like to think the similarities between each transfer has an element of truth. Before he moved to Merseyside, I didn't think much of Sturridge. He had pace and ability, but had never really showed it. At Liverpool he has blossomed into a formidable striker. Why? Becuase the two suit one another and because someone saw fit to give him the chance to start regularly in his favoured position.
I hope that will be the case with Welbeck. He obviously has strength, pace and ability, but wasn't afforded a sustained run the in the team at Manchester United in which to cement his role. His goals to games ratio may not be incandescent, but when you take into account the frequency he was played in a wide left role, it is far from shameful.
Perhaps the marriage of his physical attributes and team ethic with Arsene Wenger's football philosophy will pay great dividends. The plethora of cunning bastards we posses within our ranks in central midfield should certainly ensure a slew of chances come his way. Welbeck has an eye for goal and a decent enough finishing ability, unquestionably far from the finished article but with no small measure of potential to work with. Having initially thought to pour scorn across the acquisition, but my feelings have veered towards expectation – it goes to show just how wise it is to avoid those pesky knee-jerk reactions.
Given his preferred attacking role of a central position – the main striker – Welbeck could prove a very shrewd move buy the Boss. He could even usurp Giroud from the side if the chips fall into place during the Frenchman's absence. Anything is possible, as is abject failure. None of us can possibly know what the coming months have to offer in that respect.
Me – I like to see the good, the possibilities. Danny Welbeck might not have been the name any of us wanted/expected to bolster the forward line, but sometimes in life the best things in life come from the places you least expect them. Shelling out a grotesque fee of players doesn't guarantee success, you need only look at Fernando Torres as an example.
The small cameo Welbeck made in last night's unbelievably sh*t-awful game showcased, albeit briefly, that he'll be a handful to defenders and a willing worker. He has strength and pace and he's good in the air. I'm hoping to see good things from him. I see no reason to be disheartened.
So, folks, what are your thoughts? Pleased with the signing now the hullabaloo has died down and we can take stock away from the baying masses? Or do you still have your doubts? I'd be interested to hear/read both sides of the argument so fire some words my way in the comments section.
For now, I must leave you as it's getting late and I want to get some much-needed beauty sleep (Hogwash – I don't need any. I'm glorious… Why am I arguing with myself? Shut up James. No, you shut up).
I shall return with more bits 'n' bobs for your delectation tomorrow.
Until that time, and as always; thanks for reading, you beautiful bastards.