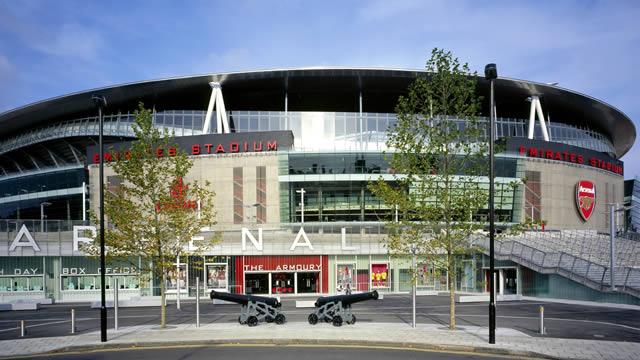 Morning, folks.
You've most probably seen the video of Arsenal 'fans' booing and abusing Arsene Wenger at a train station in Stoke. If you've not, I'm not going to link to it. My advice would be to save yourself wasting 30 seconds of your life watching unstoppably cretinous people spewing dross through a misplaced sense of entitlement.
Unfortunately, the bile and hatred of that clip are not actions that will come as a surprise. Amongst Arsenal fans we have a civil war, of sorts, brewing and it's only getting worse. Fans of varying persuasions and creeds have united in vitriolic condemnation of others simply because of a stance or difference of opinion.
Why? Where's the anger coming from? Frustration and disappointment are understandable as our season looks to be turning out poorly. I'm not going to sit here and type this post pretending I believe everything is peaches 'n' cream. It is not. We have problems on the field and certain deficiencies that are all too glaring. I'll even go as far as stating I hold Wenger as the man responsible and the once burgeoning faith I had in him is dwindling.
What you'll never hear me do is disrespect a man who's given us things us wouldn't have dreamt of 20 years ago – a fabulous modern stadium, 3 Premiership titles, an unbeaten season and arguably the finest Club side of the past 20 years. He's kept us in competition with the influx of oligarch money and built a self-suataining model that has ensured Arsenal's future. Those are facts, irrefutable facts.
Things aren't quite as good now. We all know that. Arsenal flounder in a jarringly repetitive fashion and it's often painful to watch. I'd even go as far to say the final curtain on an illustrious career might not be too far away for Arsene Wenger.
Yet I choose to recall the greatness, the times of unbridled joy the man gave us because the bad pales by comparison. It's okay to question his actions and express dismay or a failure to understand. We'd be blind followers if we didn't. However, hurling abuse is nothing short of asinine and should be ignored at all costs. Giving fuel to idiots only furthers their desire to do more.
I choose to distance myself from all the hatred and petulance on Twitter and focus on the opposite. Since registering my account I've met and interacted with some truly fabulous people. People like Daniel Cowan and Dan Betts are characters I'm happy to call my friends – not just words from an avatar, but people I hold in very high esteem and meet up with.
We are at a time where hatred sells, where controversy gets clicks and creating something puerile and acerbic gets you noticed far quicker than an act of positivity or rationality. The media want us to bicker and react with acidic rage because they can perpetuate the narrative and reap the rewards. Yet we can choose what we do, we can choose to focus on what's important.
I go to football matches to see my friends and meet people. Thus far I've been lucky to cross paths with immeasurably more pleasant people than not. Football is all about joy. It has its dour moments, moments of unbridled sorrow, yet I follow for the joy and accept the ups and downs accordingly.
If football becomes something that causes me to hate and nothing but hate, then I might start to question if it's something I want to continue to allow to be in my life. At a time like the present I choose to focus on the good and dispel the bad to a place it can't impact me. You might think that's something akin to an Ostrich burying its head in the sand and maybe you're not far from the truth. I prefer to look at it as remembering why I started to follow my team in the first place – because of the joy, the camaraderie and the feeling of being apart of something far bigger than any individual.
I can't allow myself to hate or abuse anyone because of that. We all have our differences and varied opinions. God knows the world would be a boring place if that wasn't the case. Call me idealistic, but I always believed there was a period of 90 minutes where all that didn't matter and we united as one behind something that represented all of us. Maybe we've lost touch with that. There is no better time than the present to get it back.
That's all for today, folks. The comments are below, use 'em.
I'll be back soon. As always; thanks for reading, you beautiful bastards.